Khadija Jiwani is the President and Co-Founder of Simply Office which has 2 locations on the North Shore and a new one opening in December 2019 in downtown Vancouver.
Originally established in 2014, the first location named Waterfront Business Centre has 28 offices spreading over 8,000 sq. ft. with stunning view of the water and downtown Vancouver as it is located right at the Lonsdale Quay.
The second location opened up in the summer of 2018, a few minutes' walk from the first Centre, on West Esplanade named Harbourfront Business Centre. This Centre was purpose built and houses 50 insulated private offices occupying the whole of the 5th floor with stunning views of the water and downtown Vancouver. We wanted to bring the downtown feel to the North Shore and here we have it. It is simply a modern, beautifully finished and very attractive Centre with a classic look.
Khadija is super excited to be opening her 3rd location in downtown Vancouver in the World Trade Centre building adjacent to the Vancouver Board of Trade. There will be 40 offices in total and the Centre is called Canada Place Business Centre. This location is to die for with stunning views of the water and the hustle and bustle of downtown.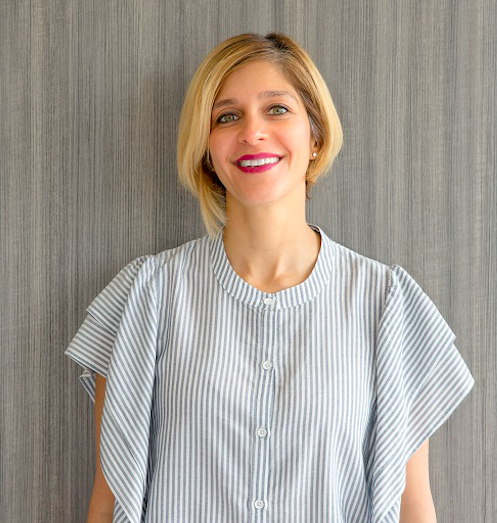 Khadija established Simply Office to fulfil a niche, specifically in the North Shore market, to help start-up companies, small business owners, entrepreneurs and solopreneurs to have an affordable office space to run their business be it by becoming inhouse or virtual tenants and not having the burden of being locked in long-term leases, looking for admin and support staff and other initial costs.
Having completed a Masters in Human Resources and a Bachelor's degree in International Hotel Management, in London, England, she has had years of experience gained within various service sectors including working in the banking industry at Dow Jones and Société Générale Asset Management and in the hotel industry working at the Hilton and the Radisson Hotels chains.
Being a true Arian, she is a natural born leader who looks forward to challenges and novel situations. She is independent, outgoing and confident in everything that she does. She is highly motivated with drive and enthusiasm, who is committed to success.
Khadija credits the success of her company to the fact that as a small business owner herself, she understands the pressures and multiple demands her clients face. As she often says: "I get it. I am an entrepreneur, just like all my clients." Khadija's husband Karim is also an entrepreneur and runs a very successful bistro on Granville Island called Off the Tracks.
Born in Nairobi, Kenya and raised in Abidjan, Ivory Coast and London, England, she now resides with her husband Karim, her two boys and puppy in North Vancouver, Canada. In her spare time, Khadija loves to stay active, to travel to warm places and to eat lots of spicy food! She is an active member of the Ismaili community where she volunteers her time and donates to numerous charities to benefit the wellbeing of counterparts all around the world.
If you are looking for an awesome and very welcoming coworking office space near Lonsdale Avenue in North Vancouver consider Simply Office.
Email: info@simplyoffice.ca
Tel: 778-945-3000
Fax: 604-971-0209
Toll Free: 1-855-782-7525
Waterfront Business Centre
#220 – 145 Chadwick Court,
North Vancouver, British Columbia V7M 3K1
Harbourfront Business Centre
5th floor, 224 West Esplanade,
North Vancouver, British Columbia V7M 1A4
Canada Place Business Centre
#404 – 999 Canada Place,
Vancouver, British Columbia V6C 3E2