Sproutbox Garden is a small, family-owned business that exclusively sells modular raised garden beds made out of Aluzinc Steel, offering three different heights and various shapes and sizes. Unlike aluminum or galvanized steel beds, Sproutbox's beds are suitable for Canadian weather and are built to last up to 20 years. The company is committed to helping families, schools, and communities grow their own food and cultivate healthier individuals. Their mission is to inspire new generations of gardeners by making gardening accessible to all Canadians. Sproutbox Garden offers free step-by-step guides on how to grow thriving organic gardens on their website, and 1% of their profits go back to Canadian schools and communities to help with these initiatives. The setup process is easy and can be done within an hour.
What is Sproutbox Garden? How did it get started? And what do you like about selling your garden products to people in North Vancouver and West Vancouver?
It all kind of started by accident. We made some garden beds out of leftover wood. It didn't take long to realize wood wasn't the best material for a raised bed, so we searched for the best option, and what we found worked so well we chose to sell a couple of them.
That's when everything changed. When we saw the huge impact growing organic produce had on families. Not only were our first customers excited about making healthier choices for their families, but they were spending more time together, enjoying being outside. It's like this one garden bed brought a complete lifestyle change with it.
We absolutely love to share the benefits of gardening with our customers and how it can literally change their lives.
What are all of the products that you offer and how is your business different from others in the same space?
We exclusively sell raised garden beds. No other gardening equipment. Although, who knows? Maybe one day. Our modular garden beds come in three different heights: 8″, 17″ and 32″. And they also come in various shapes and sizes.
What makes Sproutbox different is that all our raised beds are made out of Aluzinc Steel. Not just aluminum or galvanized steel. These options can leach harmful chemicals into the soil or simply not be fit for the Canadian weather.
Our garden beds are built to last up to 20 years! So the only time folks will need to worry about getting a second one will be to expand their garden.
What are some beginner gardening tips and suggestions you can offer to people who might want to buy from you?
The top 3 tips we would have for any beginner gardener are:
Start small: If you're new to gardening, it's important to start small and not overwhelm yourself. With a metal raised garden bed, you can create a small garden space that's easy to manage and maintain. As you become more experienced, you can always expand your garden or add more beds.
Choose the right soil: The quality of the soil in your garden bed is critical to the success of your plants. Make sure you use a high-quality soil mix that's specifically designed for raised bed gardening. You can also consider adding compost or other organic matter to improve the soil's fertility.
Select the right plants: When choosing plants for your raised garden bed, consider your climate and the amount of sunlight your garden receives. Start with easy-to-grow plants that are well-suited to your area and work your way up to more challenging plants as you gain experience. You can also consider planting a variety of herbs, vegetables, and fruits to maximize the space in your garden bed.
Sincerely, we're committed to getting people out on their yards to grow their own food. Even if they don't choose to buy anything from us. We believe in the benefits of gardening that much!
What is the setup process like for unboxing and building a Sproutbox raised garden bed?
Our kits come with everything you need to put together your new raised garden bed. You can have soil in the garden bed within an hour of taking it out of the package. So all you need to focus on is gardening and having fun.
If your spouse will prepare snacks and bring you a cold beverage while you assemble it, we recommend you take your time, pause for frequent breaks and pretend to look really busy.
If local business owners want to partner with you, do you offer B2B solutions, and what does that look like?
We're actually committed to exclusively working with family-owned, local businesses. So we will not partner with chain stores. We have just under 10 wholesale distributors in Canada, and we look forward to growing that number. The best way to get in contact with us is through our website below.
Outside of running Sproutbox, what do you get up to for activities in your personal time?
Is "gardening" a valid answer? Haha. We also have young families, so we'll take any time outside the weather will let us have.
Lastly, what are some things you may want people to know about you or Sproutbox Garden?
Although we sell modular raised garden beds all across Canada, we're still a small, family-owned business. We do this because we truly have a commitment to helping families, schools and communities grow gardens and in turn cultivate healthier individuals! 1% of our profits go back into our Canadian schools & communities to help with these initiatives. Even if they don't choose to buy from us. We will continue to help make gardening accessible to all Canadians.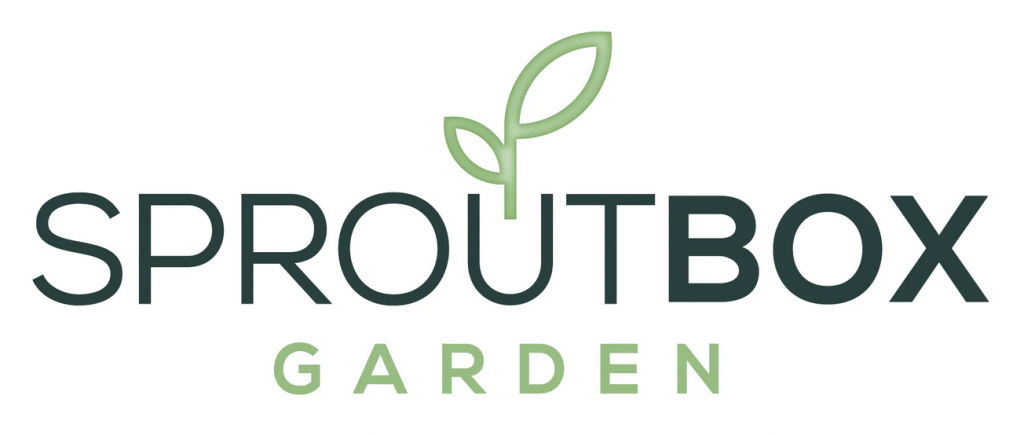 For more info on raised garden beds, visit their website
Connect with Sproutbox Garden on Instagram and Facebook
Contact them at hello@sproutboxgarden.com or 604-997-9625