Cannabis is one of the most ancient and spiritual plants on earth, it is said that Buddha contemplated the meaning of existence while sitting under the tree of life and eating only one Cannabis seed per day for nutrition. From this the Buddhist faith came into being. Up until recently many people referred to the plant as Marijuana, but that's only a prohibition term created to relate Cannabis to bad practices and ill will. If you want to honour the plant you should refer to it as Cannabis. Other terms that you can use are herb, ganja, weed, pot, mary jane, green and others.
Another important thing to keep in mind is that Cannabis has been one of British Columbia's largest industries for decades producing billions of dollars per year in value for artisan growers across the province. Now that the industry is regulated and licensed through the Government strict protocol is in place for the growing and selling of the plant while at the same time they are collecting taxes to use for various functions of the Provincial Government spending. As a recreational or medical Cannabis user you will be happy to know that we have a new retail store that just opened on the North Shore called Quantum Cannabis and in this feature we got to chat with the man behind the brand Russ Rossi to get to know him and the company better for our readers. Check it out below.
How did Quantum Cannabis first get started and what inspires you daily?
Quantum 1 was born from our desire to cultivate great energy and interactions with our communities. Considering the tight knit community that North Vancouver is, we are more than excited to be apart of it. Our retail stores bring together good vibes and good people, aiming to forge connections to cannabis in meaningful ways. We consider every product, every service offering in our stores as forms of energy that can heighten our own energies and in turn our collective world. That's why everything we serve is set to the highest standards.
What are the products and brands that you offer in your North Vancouver retail store?
We offer an abundance of high-quality cannabis brands, including over two dozen types of flower and a large selection of prerolls, oils, capsules, vapes, edibles and our newest bongs and accessories all on display for your browsing. Not to mention our life size Periodic Table of Cannabis on the wall for you to enjoy! Stop by to take a peek!
If some of our readers want to become customers, what's the best way for them to do so?
The Quantum 1 team are cannabis experts but don't push. We are here to listen and treat customers with compassion. We have open minds and would love for you to come in and meet us! Simply come on in, to purchase or even just to talk. We look forward to a new possible connection with you! Check us out on Instagram below for updates and sneak peeks!
Will customers be able to pay digitally and come to pickup their order in a contactless manner?
You may have seen us on Leafly for our other three locations (Vernon, Grand Forks & Keremeos) and plan to have North Vancouver set up as well. By the end of the month you can expect to see us on there. For now, we ask that you come on in, to purchase your product!
What are your next steps for growing the Quantum Cannabis brand in Canada?
We have another 2 licensed locations that we are opening in British Columbia, one in Terrace and the other in Creston. As well we are looking to open 2 more locations in the province in the coming months. In addition we are actively working on potential retail outlets in Ontario.
Are you currently hiring for any part time or full time workflow positions and if so what?
We are always hiring and looking to grow our team! We are looking for people who treat their work as a craft and able to cultivate great energy in our store locations. Come by and speak to the store manager to discuss what might fit. However, whether you are staff, customer, or friend, all of us are part of the Quantum 1 family.
Outside of operating your Cannabis retail store what do you get up to for fun in your personal time?
Good question. I play squash almost daily. I am a Float Plane Pilot mostly flying Beavers up and down the coast. I love to fish and scuba dive along the beautiful coastal regions. We are very lucky to be living in British Columbia.
Lastly, is there anything else you might want the community to know about you or Quantum Cannabis?
Quantum 1 is owned by Quizam Media which has specialized in Corporate and on line learning for years. We would like to use our educational background to supercharge some on-line learning about Cannabis. The more people that can access quality Cannabis education the better we can serve our community with great Quantum Energy!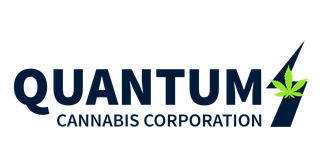 For more information please visit their website and connect with them using social media apps on Instagram, Facebook and Twitter.
Address location is 820 Marine Drive in North Vancouver
Customer service is ir@quantum1cannabis.com or 604 683 0020