If you are looking for a custom yard design or unique compelling landscaping and you own a home on Vancouver's North Shore, you have come to the right article. PNW Land Design offers those services and more, in a boutique and detailed orientated manner. Check out more about the company below and see if they are a good fit for your specific home development needs. We love to support local companies and people following their passions while uplifting the community, and owner-operator Shane Ford does just that!
How did you get started with your landscaping business and what do you like about operating in North Vancouver?
Starting at a young age, I was accepting summer landscaping jobs here and there. After graduating high school, I found myself at a private golf course for a full-time position. This position opened the world of landscaping to me aside from the maintenance portion. Moving from the golf course, I worked for a reputable design and build company starting on a shovel. I saw the potential to get very creative with your hands, and design-wise. I had mentioned to my boss that I was thinking about landscape architect school, and from there I self-taught myself the programs and with help from my boss gave me pointers on landscape design in general.

Moving to a design and sales position, I saw the industry from another perspective again, leading me to create PNW Land Design as a full-service landscape design company. We are now branching into becoming a design and build company. I like operating in the North Vancouver area because the natural beauty and surroundings allow your creative thoughts and intuition to really flow. This reflects nicely on the homeowner's property, and in return makes for some very beautiful projects.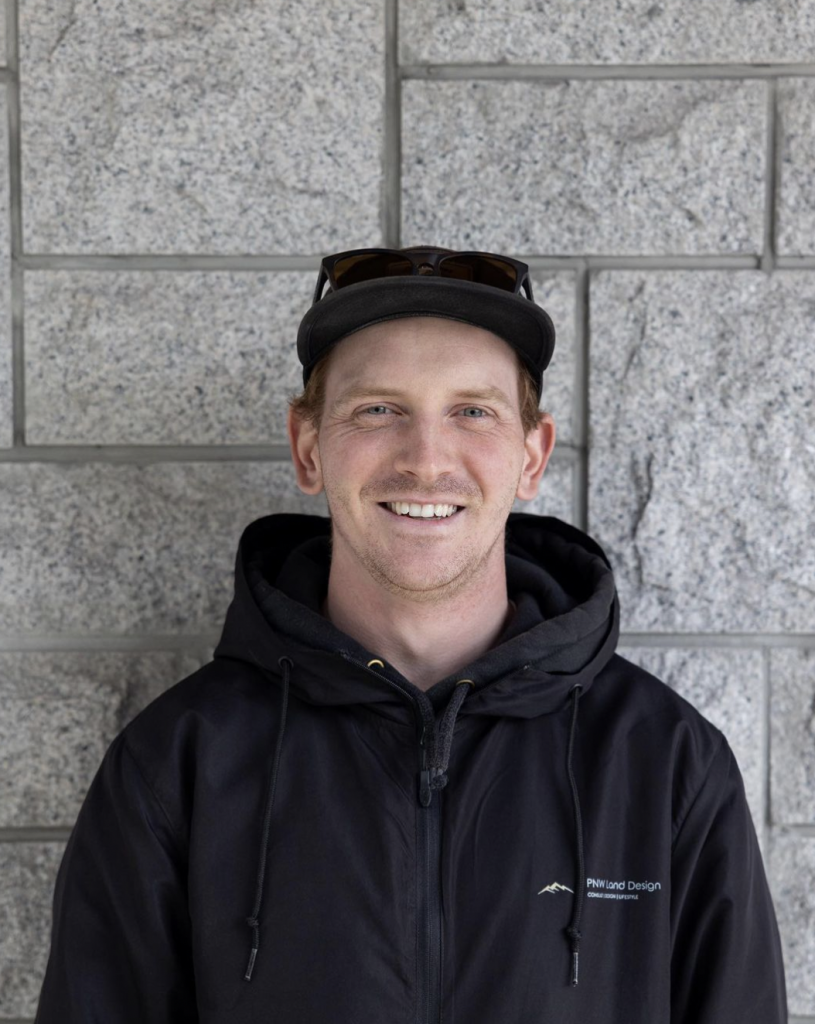 What are the custom yard design and landscaping services that you offer to customers?
We offer full 2D Landscape Design Packages, 3D Landscape Presentations showcasing their property in real-time, Permitting services, and Build services. More information about this can be found on the website and contact info below.
What makes your business different than similar businesses in your industry?
We believe we are different from other companies as we do our best to really listen to the client, and what they envision their property being once completed with PNW. We take absolutely everything into consideration with our consulting, and will definitely suggest our own ideation to direct the client in the right direction. We also specialize in our 3D Presentations to give the homeowners confidence that this project they are investing in is exactly what they want. We focus on an outdoor lifestyle, not just a landscape project. On top of all of the beautiful plants we design and install, we plant 10 trees per service provided here in British Columbia, with the One Tree Planted organization.
If our readers want to work with you to make their home or property yards better, how does that process look?
Sending an email directly to us, or reach out to us through our website or Instagram below.
Before operating your local business what were you doing for work or a career?
I have been doing landscaping and custom yard work my entire life. I was born for this!
Outside of operating your business what do you get up to for activities in your personal time?
Like anyone else, I enjoy the outdoors as much as possible. Mountain biking, Dirtbiking, Hiking, Skateboarding, Being with my two dogs, Whatever it is. We are there!
Lastly, is there anything else you might want our readers to know about you or your business?
We are here to help. From the beginning of your inquiry to post-construction questions or services. When you work with us, it's like working with a friend or neighbor you have known your whole life. We care that much.

For more information, you can visit their website
Connect with them on Facebook and Instagram
Customer service is shane@pnwlanddesign.com or 604 213 4192
Based in Squamish B.C. serving the North Shore and Sea to Sky