What do you get when you mix a really proud and loving father with his creative and fun young child? A new company that makes really cool hand made small batch locally printed clothing for babies, toddlers and kids. Featuring cute designs and playful concepts that inspire parents and kids alike.
In this article we get to know Cory Virs who founded Notorious Creatures to get to know him and his business better for the community. Everything is made here locally in North Vancouver so you know when you buy clothing from them you are not only directly supporting a local family but also the community. Checkout the interview feature below.
How did you get started with Notorious Creatures and what do you like about operating in North Vancouver?
I have always been drawing and designing and have tinkered with a few clothing projects over the years. Once my son was born I suddenly realized I finally had a true passion for an idea to blast off and carry on as far as I needed to make it work. He provides that instant spark of creativity. I was actually born at Lions Gate and grew up mostly in Horseshoe Bay. We moved when I was a teen but I recently moved my own family back so we could raise him here as well so he can experience the nature, activities and amazing community North Vancouver offers. Notorious Creatures wise, I think North Van is the perfect fit. It's a very close-knit, caring community and the world tends to lack that these days so it's a nice, bright spot.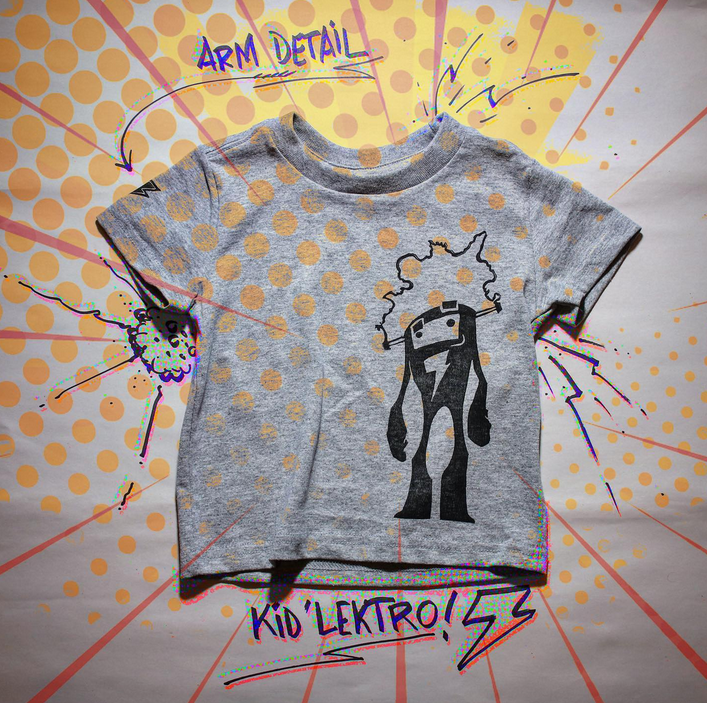 What are the clothing types and products that you offer to customers?
Right now we offer hand pressed, original designs on t-shirts for infants and toddlers. We will expand into more kids sizes and some newborn clothing in the coming months due to some demand already. I also have a few other hand crafted, creative products that tie into our notorious creatures theme I will be launching soon.
What makes your business different then similar businesses in your industry?
I think the amount of effort and thought that goes into each t-shirt I press separates me from most other kids clothing shops. Since each shirt is hand inked and pressed every single one comes off different than the next, creating a unique print for each customer. Hand carving the design leaves them imperfect and gives them even more character. There's no silk screening, mass production or tacky heat pressing going on here.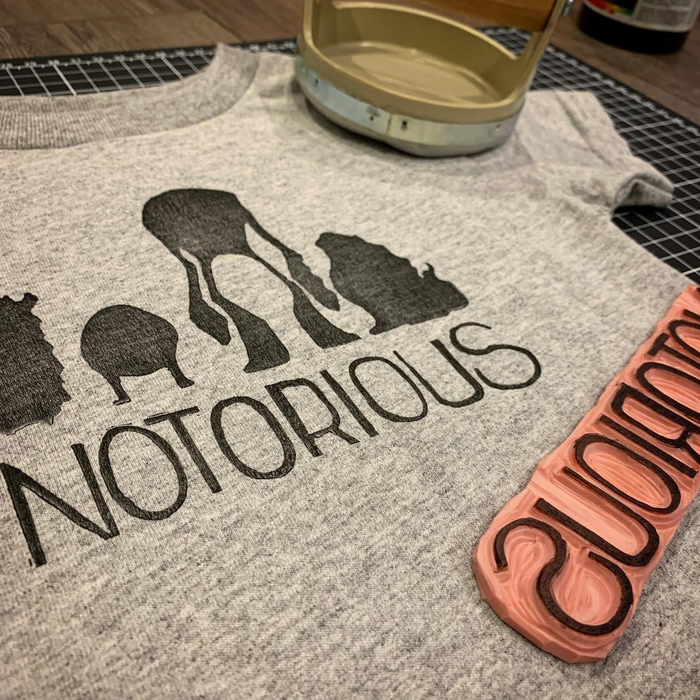 Before operating Notorious Creatures what were you doing for work or a career?
I have spent the last 21 years in the film industry working in visual effects for television and feature films. Over the years I have created a few side projects that involved designing and selling t-shirts of my own.
Outside of operating your business what do you get up to for activities in your personal time?
This 2 year old keeps me busy with parks and adventures, which are plentiful in this city! I do draw a lot but 'these days' there's a lot of gardening and just trying to slow it down a bit with some old school video game time if I can get it in.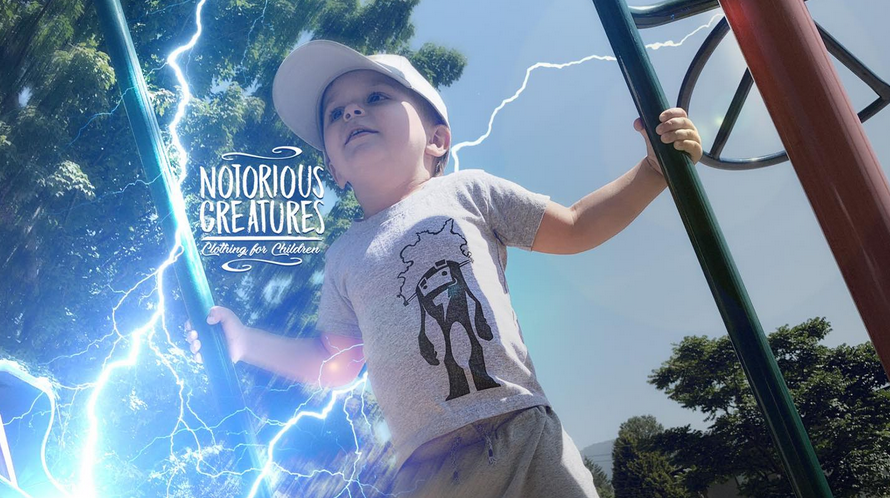 Lastly, is there anything else you might want our readers to know about you or your business?
This entire concept has been inspired by my son and his crazy, magical imagination. All these designs will be about pure fun and a way of thinking that we tend to lose as we 'grow up'. Seeing the things that may not be there anymore or that we lost touch with over the years. Notorious Creatures is meant to be the raw, pure, magical energy deep within all of us. My son has unlocked mine and it's about to be fully unleashed. I love diving into crazy ideas, surrounded by crazy creatures with him on a daily basis. If you get a shirt from us, I want you to be able to sit down and feel it, talk about what it is you see and what it is they see. That's the magic we hope to provide. Each original design is drawn by me, carved out on a block by me and each tee is then inked and pressed by me – by hand. When orders come in they are usually inked and pressed that night on demand. Let's be friends! Come check us out!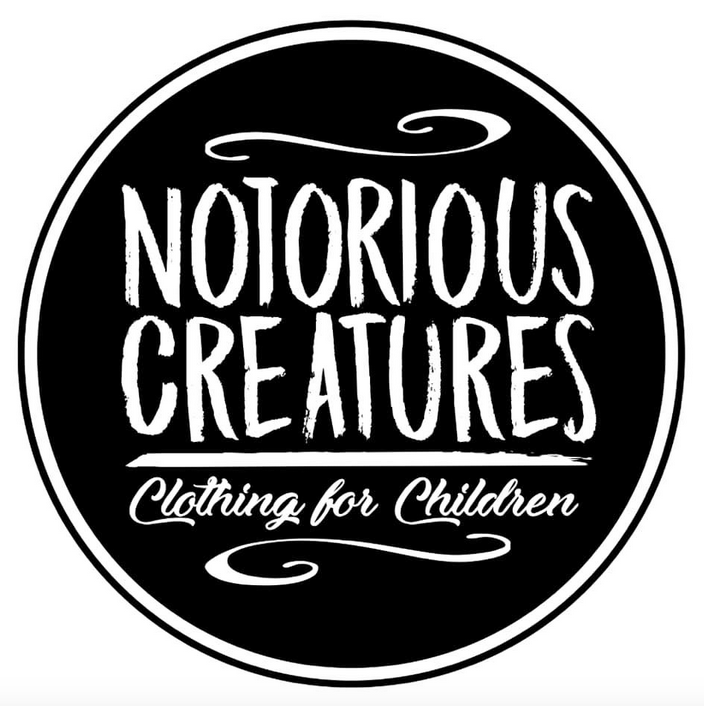 For more info and to order some cool clothing you can visit their website and connect with them on Instagram, Facebook, Twitter and Pinterest.
Customer service is info@notoriouscreatures.com and 778.918.2627