The public school system in North Vancouver is a sound place for kids to learn core skills like Math, Science, English, History and similar, but what it may not be particularly good with is teaching life skills outside of the framework of academics. There is a lot to becoming a well rounded human. Confidence, kindness, accountability and communication are also an undertone to becoming the best version of yourself. This is where our friends at the Life Skills Society Organization come into the picture. Working directly with students in the North Vancouver school system to teach them life skills through the consistent work effort required in boxing and fitness.
In this feature we get to learn more about the organization from Robert Carter and how they work closely with Griffins Boxing and Fitness to bring kids into the world of boxing, but also camping and learning about First Nations culture and heritage. This is a really powerful program for kids to be involved with, especially for those parents who may have kids who are shy or not as confident as they could be. With the world being so ingrained into the internet, sometimes in person social skills and confidence can be lost. Checkout what we discussed below.
How did you get started with the organization and what do you like about operating in North Vancouver?
There has always been that missing link that today's society is finding hard to stay true too and that's human interaction. With technology taking over the world, staying true to ourselves and getting back to the basics has been a real challenge. This is where Life Skills Society devotes a lot of it's time in helping to raise our local youth. Having been brought up in North Vancouver myself giving back to my community was a no brainer…..and the youth are our future so why not start there!
What are experiences that you offer to kids and youth who take part in the programs?
Staying physically active and giving back to the community is the cornerstone of where Life Skills Society lives. Through our Boxing Program, Camping Trips, First Nation Cultural Events, Volunteer Activities and Summer Camps there is plenty of ways to get involved. We have workout t-shirts and toques that Neptune Terminal kindly donate that have the Life Skills logo as well as our many support/sponsors represented on the back of the shirts too.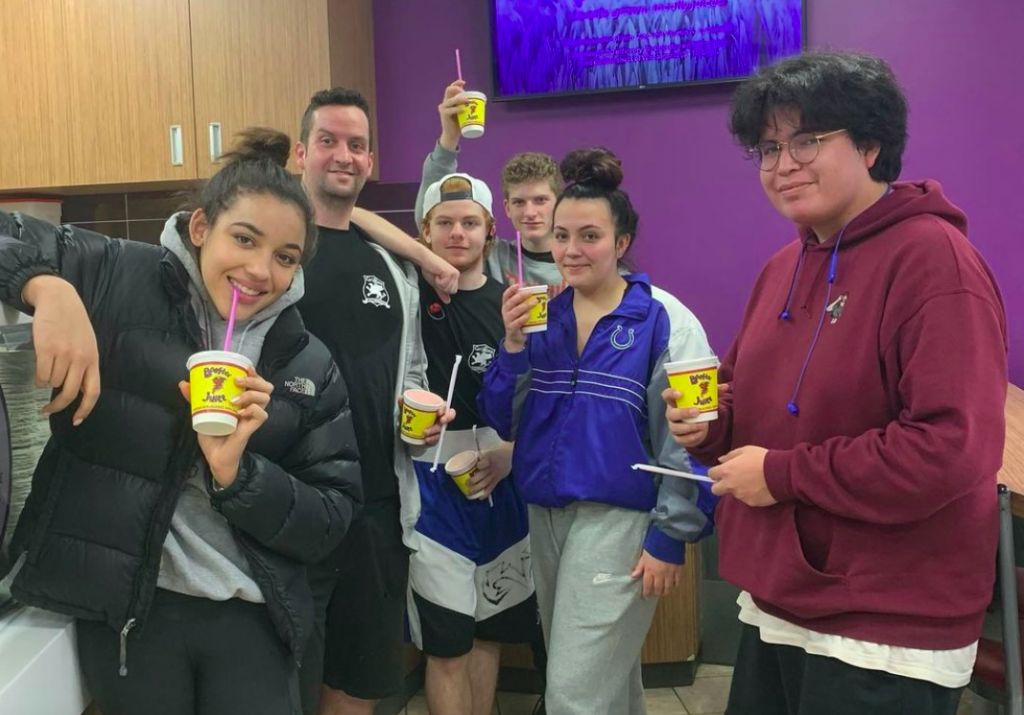 What makes the organization different then other extra curricular activities in the community?
What makes Life Skills Society different than other organizations in our field is that we are a grass roots organization. We don't just talk the talk we definitely walk the walk too. All our volunteers join in on all events that Life Skills Society offers. We feel that being part of the events that our youth take part in allows for a more positive rapport and the connection that is made is even more powerful.
If our readers want to ask some questions and get their kids involved what do you suggest?
We are old school here at Life Skills Society and picking up the phone and giving us a call is the best way to get in contact. But of course you can always leave a message through email, facebook and instagram and we will get back to you as soon as we can. Our details are below.
Before operating your local organization what were you doing for work or a career?
I am still working in the North Vancouver School District #44 at Windsor Secondary School. I am the Youth Engagement Worker in the Choices Program and have been here for 9yrs now. Before I was working at North Shore Neighbourhood House as a Youth Outreach Worker dealing with many youth having issues with homelessness, drug/alcohol and mental health concerns too.
Outside of operating Life Skills what do you get up to for activities in your personal time?
I love getting lost in the woods, hiking is right up there for me. Anything to do with being in or around water you can find me there too….water baby at heart! Time with family and friends is always very important to me and teaching my daughter the beauty to the simple things in life is a fun journey we get to share together.
Lastly, is there anything else you might want our readers to know about you or Life Skills?
Life Skills Society is very proud to be part of this amazing North Shore Community. Being able to share and introduce other local businesses to our youth is very important. For these kids to know that there are many other resources right here in their backyard for them to take advantage of if needed is what community really means and what we try to instill in their developing minds.
For more info you can visit their website and connect on Instagram and Facebook
Contact details are rclifeskillssociety@hotmail.com and 778-288-8546