The surface that you touch the most in your home is your flooring. Having something that is not only beautiful to look at but also functional is important. Whether that be hard wood, stone, tile or any variation of that. As well having in floor heating can be a real value added feature when it comes to resale. And of course as heat rises, in floor heating is cost effective. With smart home technologies and the right flooring installation you can have a wonderful living experience.
Legacy Custom Floors is based in Lower Lonsdale North Vancouver and they offer everything you could want for the best in class flooring for your home, condo, townhouse, duplex or similar. We got to chat with Max Campbell to get to know him and the business better for our readers. It's times like these when we all need to shop local and support one another, so if you are a local contractor or home owner consider using them for your flooring needs. You can visit their physical location and connect with them at the bottom of this article.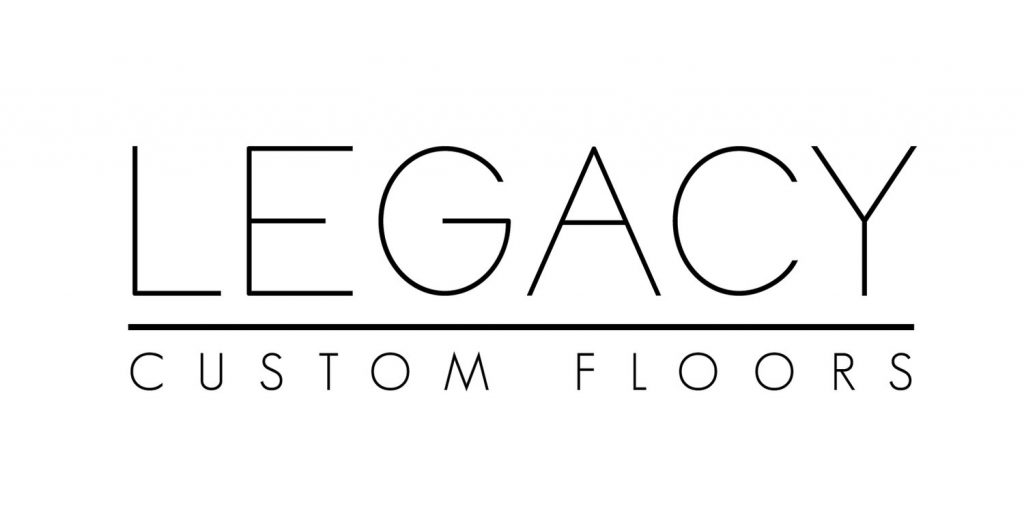 How did you get started with Legacy Custom Floors and what do you like about operating in North Vancouver?
Both my parents had moved away by the time I was 19 and I was left to my own resources. Fortunately for me I entered into a job with a North Shore hardwood flooring company – the owner saw a young kid and swooped me up to teach me everything he could! Years later at the age of 23 I went off on my own (with his blessing) and worked through the kinks and folds of learning to operate a venture of my own. Truth be told my boss rented me his trailer for my first job because I didn't even have enough equipment yet – What a guy! Fast forward to now and we are serving North Vancouver's luxury market with a showroom set to open this year, where we will be offering all floor coverings, including our own line of engineered hardwood products. I was born and raised on the North Shore, so I intend to pour my heart and soul into building it for the next generation. Myself and wife Brittanie – a realtor at Oakwyn Realty – have big plans to give back to the community and be a part of its tremendous growth. We believe in picking a demographic to focus our efforts on and really commit to excellent customer service and building camaraderie within that demographic. For us it's the North Shore hands down. We are here to stay.
What are the flooring products, services and brands that you offer to customers?
We are a floor coverings company supplying and installing all surfaces. Hardwood, tile, carpet, vinyl etc. We are very proud to also provide a hardwood refinishing service. It's a bit of a dying craft so I am very fortunate to have been taught by an old school pro. This makes us a true one stop shop for any of North Shores flooring needs. We are just around the corner from launching our own line of engineered hardwood flooring products which will be showcased in our showroom this year.
If our readers want to purchase flooring from you what is the best way for them to do so?
Our showroom will be up and running soon! You can pop by for a visit and view some great flooring products. Until then, drop us a line on our contact page via our website below. We have a mobile delivery service where we deliver samples of our products straight to our customers wherever they are.
Before operating Legacy Custom Floors what were you doing for work or a career?
I started doing this right out of high school but did take some time off to attend a short stint at college, leading me to a sales job at a financial services firm. I learned a lot about people there but ultimately felt that I could create something better on my own. That's when I started my business.
Outside of operating your flooring business what do you get up to for activities in your personal time?
I really eat, sleep and breathe my business and it takes a full time commitment. I have a rock star Realtor wife Brittanie Campbell and two kids… so between all of that I don't have much free time! I am really committed to spending as much time as possible with my family.
Lastly, is there anything else you might want our readers to know about you or Legacy Custom Floors?
I want people to know that if they do business or live on the North Shore and have any flooring related questions, then call us for anything! Troubleshooting, second opinions, anything at all, even if you are not using us as your current flooring contractor. We are on a mission to serve our North Shore community with exceptional customer service, no strings attached. We are looking forward to hearing from you!
If you have questions about what materials and options to choose for your flooring needs visit their website and connect with them using social media apps on Instagram, Facebook, Pinterest and Twitter.
Customer service is max@legacycustomfloors.com or 778-997-9625
Store location is #513 – 719 3rd Street West North Vancouver