correction: the 150 medical beds that were donated and referenced below came from a long term care home in North Vancouver that works alongside Lions Gate Hospital in various ways, the donated beds did not come from LGH directly, thanks to Misti for confirming. And it's nice to see the local community making a global impact like this.
While the US and Canada have one neurosurgeon for every 69,000 people, Africa has just one for every 2,028,000 people, and Liberia has a single one for the entire country of 4.8 million. Hospitals lack even basic essential medical equipment that North American's take for granted, like PPE, sanitation supplies, ventilators, and shunts. Millions of people are suffering without access to brain and spinal surgeries.
Korle-Bu Neuroscience Foundation (KBNF) is a Canadian charity that strengthens healthcare systems in West Africa. Their vision is to alleviate the suffering of West Africans, focusing on those affected by diseases of the brain and spine. They conduct research, perform medical missions, provide education, and send essential medical equipment and supplies to countries in need.
KBNF focuses on surgery, supplies, and support. They perform brain and spinal surgery for those with no other hope. They deliver medical equipment to hospitals and health centers on the front lines. They equip local neurosurgeons and health workers through training and education, all through volunteer efforts and generous donations. And they do this in some of the most impoverished countries in the world, like Liberia, Sierra Leone, Ghana, and Nigeria.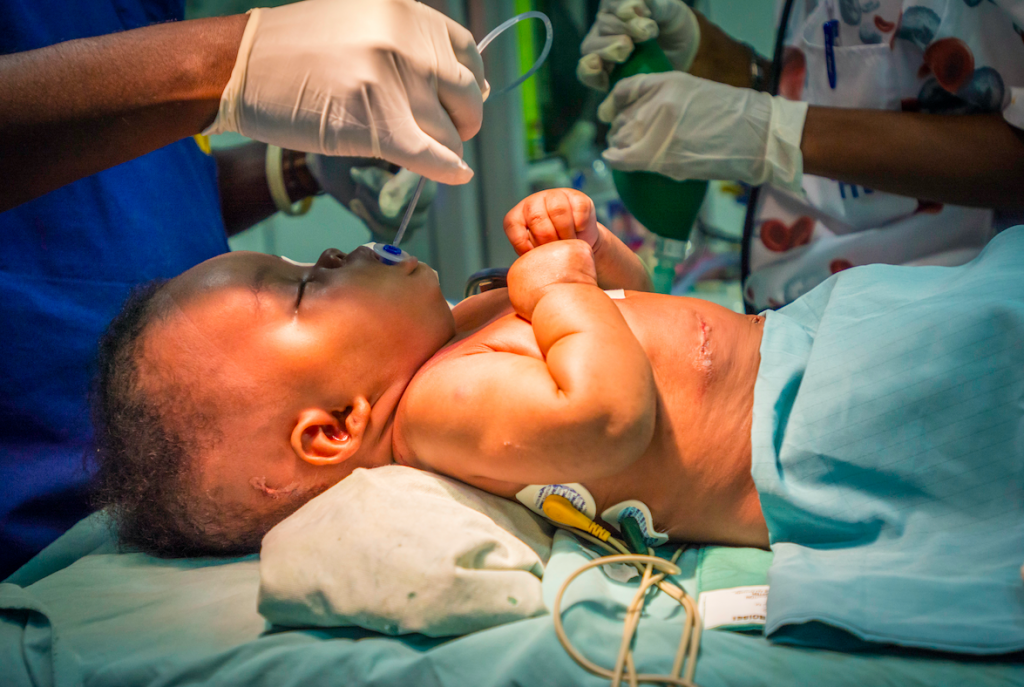 In 2000, a neuroscience nurse at Vancouver General Hospital (VGH), Marjorie Ratel, founded the Korle-Bu Neuroscience Project, which sent four large, industrial-sized containers of medical supplies to Ghana, provided by British Columbia's Ministry of Health. Since then, KBNF has performed hundreds of neurosurgeries for West Africans, helped more than 600 neuroscience patients, and shipped over 50 containers of medical equipment overseas.
In 2018 KBNF, with support from their main sponsor, Canadian-based Diamond Delivery, KBNF shipped a donated ambulance to Liberia, which happened to be their first and only real ambulance. A second ambulance was sent the following year, and a third ambulance was recently acquired and scheduled for shipping in 2021.
Unforeseen mechanical issues with the donated ambulance, however, caused the project to be cancelled.
Successful outcomes for trauma and neurological patients begin with a safe journey to a hospital. For a spine-injured patient, riding to the hospital in an ambulance could mean the difference between being able to walk out versus being discharged in a wheelchair or perhaps not even surviving.
The focus for KBNF is now on securing another ambulance to replace the one that fell through.
COVID-19 has significantly impacted all the communities Korle-Bu serves, as it has made it much more difficult to procure and ship medical supplies. Through countless volunteer hours and generous donations, they continue to strive to send one container per month. The search for a suitable ambulance to send ASAP continues.
Many donations are collected and sorted locally with storage and acquisition space in Surrey. North Vancouver volunteers stepped up recently, helping mobilize the receiving of more than 150 hospital beds through Lions Gate Hospital (LGH). These beds are destined for Nigeria, Liberia and Ghana.
If you wish to learn more about Korle-Bu Neuroscience Foundation, please visit their website at kbnf.org. Alternatively, if you can provide support in the form of financial contributions, new or used medical equipment, supplies, volunteer hours, or assistance in finding and securing a sound and working ambulance, please contact Misti Hurst misti@kaci.io.