Do you like comfort food? The food that makes you feel really full and connects to thoughts and memories from your life. A really hearty wholesome meal makes all the difference in the world and keeps you full and happy all day long. If you live down near the waterfront in the City of North Vancouver you will want to checkout our friends at Kitchen Craft Eatery, which just opened on Esplanade. In this magazine feature we get to chat with Maile Deligianis from the restaurant to get to know more about them, their story and what they offer. Check it out below and consider contacting them at the bottom of the article for pickup, takeout or patio dining.
How did you get started with your comfort food restaurant and what do you like about operating in North Vancouver?
Opening our Lower Lonsdale restaurant, Kitchen Craft Eatery, is a dream come true for my husband Louie Deligianis and me. We're beyond thrilled to finally be open and sharing the foods and flavours we love and create a welcoming and relaxed dine-in or take-out experience for people in the neighborhood. In my 20s, I'd tried a few different career directions, but once I settled on hospitality and later the culinary arts, I knew I'd found my passion. I attended a Swiss hotel school in the early 1990s. I got my culinary education here at Vancouver's Dubrulle French Culinary Institute where I ultimately specialized in pastry. I became the pastry chef for Yaletown's Circolo, the Vancouver Art Gallery Café and Ambleside's Carmelo's. I had so much fun creating delicious desserts and baked goods, so, I took that experience and created Pemberton Heights Pastry after my daughter was born. That business was run from my home and served many friends, family and customers across North Vancouver.

With our daughter about to start high school, Louie and I knew it was now or never to open up Kitchen Craft Eatery. That meant taking a big chance during a global pandemic! We knew we wanted Kitchen Craft Eatery to be a North Shore restaurant. We were thrilled to find our location at 150 West Esplanade on the promenade above the Shoppers Drug Mart overlooking the Quay. It's a beautiful spot to enjoy our tasty Angel biscuit breakfast sandwich and a coffee before catching the SeaBus or take a break from your work from home set up with my Cubano sandwich and a pint of Bridge Brewing's Bourbon Blood Orange. We look forward to welcoming local residents as part of their daily morning commute as well as neighboring office lunch crowd and solopreneurs working from home.
What are your most popular food or drink items and your inspiration(s) in creating them?
Having been open for 6 weeks now, I am beginning to see some favourite dishes amongst our customers. First up, our Angel biscuit breakfast sandwich. Last summer while Louie was busy orchestrating the gazillion details in opening a restaurant, I was in my kitchen testing biscuits over and over until I felt I got it right. The Angel biscuit is triple leavened, very light in texture and weight, so, it fills my heart that people are loving the Angel biscuits. Our Greek Chicken Gyro is also very popular with our guests. Louie's Greek, so this makes him very happy!

My sister is vegan. Plus, Kitchen Craft Eatery is located in the former vegan Café by Tao location. For those two reasons, I knew I had to create a vegan dish that both my sister and Tao's regulars would love. I came up with the Craft Buddha Bowl. It starts with a lightly salted quinoa base, some roasted sweet potatoes and crispy spiced chickpeas. This gives the bowl a perfect blend of sweet, salty, spicy and umami flavors. Then, I add roasted broccoli, black beans, hummus and crispy shallots all topped off with house-made Green Goddess dressing. The Buddha Bowl is proving itself to be one of our most popular dishes.
What makes your restaurant different than other local businesses in your industry?
Every chef is unique and brings his or her own personality to their recipes and restaurant. For us, that means creating a relaxed, casual environment with upscale food and authenticity. We roast our ham and turkey in house. We sous vide our pork loin for our Cubano sandwich and all of our sauces and salad dressings are house made, for instance.

We've hired staff who really get our mission. Our front of house team is an extension of our family's hospitality. And in the kitchen, it's all about the craft and bringing forward the fresh flavours and delicious combinations that making eating out so fun. We've got a few cool relationships that our diners will appreciate. First, our long-time friends are brewers and own Bridge Brewing. We're huge fans and are proud to carry Bridge's Bourbon Blood Orange and Bridge PrimeTime. Second, we'll be bringing in fresh produce and nuts grown and harvested from a farm partner of ours on Salt Spring Island. It's called Haywire Farms, and they grow a variety of organic produce that I'm excited to get my hands on. When seasonally available, I'll be incorporating those items into our menu and daily specials.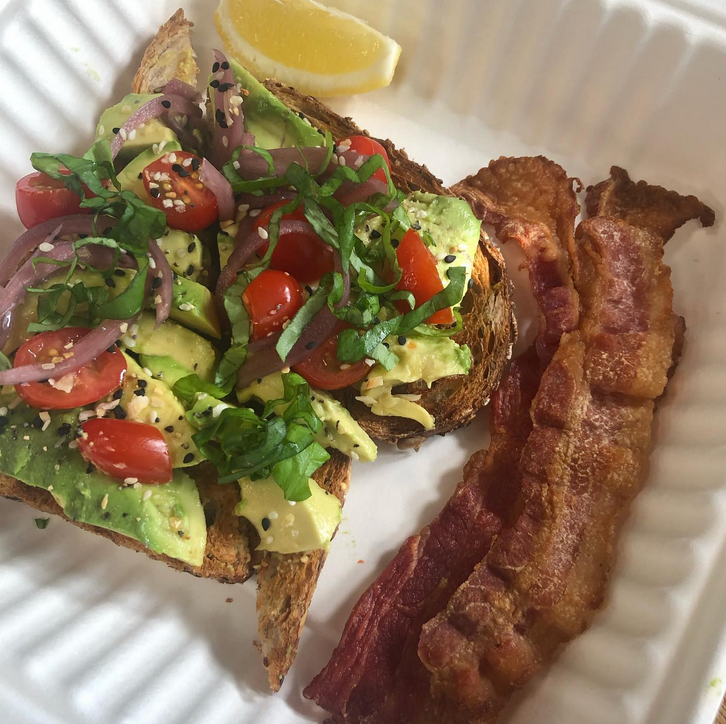 What do you currently offer for ongoing day to day specials or happy hour promotions?
A few weeks ago we extended our business hours and began running our Happy Hour. I think this is something our neighbours can get excited about. Monday to Friday from 3pm-6pm we offer great drink specials, $6 Pints of Bourbon Blood Orange or PrimeTime Ale, our Ginger Lime Margarita, served on the rocks, $6 singles or $7.50 doubles, to name a few. We also have some tasty Happy Hour food specials, our most popular dish, Hoisin Meatloaf Banh mi sliders for (3) $10! Extremely delicious and full of flavour. I highly recommend them. Our full Happy Hour menu can be found on our website below. Each day we choose a sandwich from our regular lunch menu, knock a few bucks off and run it as a special. Our customers really respond to this. Who doesn't love saving a few dollars?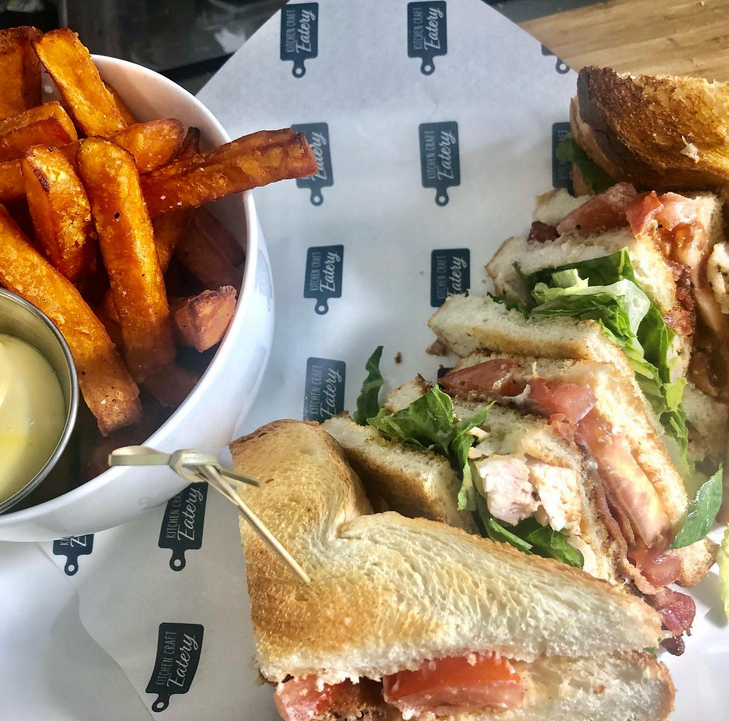 Before operating your restaurant what were you doing for work or a career?
As a pastry chef, my prior business, Pemberton Heights Pastry, created beautiful cakes to help people celebrate life's special moments as well as cookies, muffins, scones and bars. It was a fun business and something I could juggle with my responsibilities at home. Louie has been supportive of the business while he also worked as a CFO for our family business with an office in the Lower Lonsdale neighborhood where we opened Kitchen Craft Eatery. While I loved the creative license that came with being a cake boss, there was a downside. I'd put hours of effort into a birthday cake, for example, that would be hidden away until it was time for the candles and song. So, really, the cake would just be seen for as long as it took to sing "Happy Birthday To You." Then it's destroyed! I rarely got to see people enjoying and tasting my creations either. With Kitchen Craft Eatery, I'll be able to share that experience and get instant feedback and gratification when I see people digging into our sausage rolls, Angel breakfast Sandwich, Hoisin Meatloaf Banh Mi or Pecan Pie.
Outside of operating your local business what do you get up to for activities in your personal time?
There has been no time for activities with our focus on getting Kitchen Craft Eatery open, although we did get a pandemic puppy, Daisy. We had been planning to get a dog before the pandemic, so that's really a coincidence but she's a darling corgi that has brought joy to our household.
Kitchen Craft Eatery has been a family affair with my daughter, Eva, helping us where she can and being very supportive and understanding as her parents are consumed with all of the steps it takes to open and run a restaurant in this challenging environment.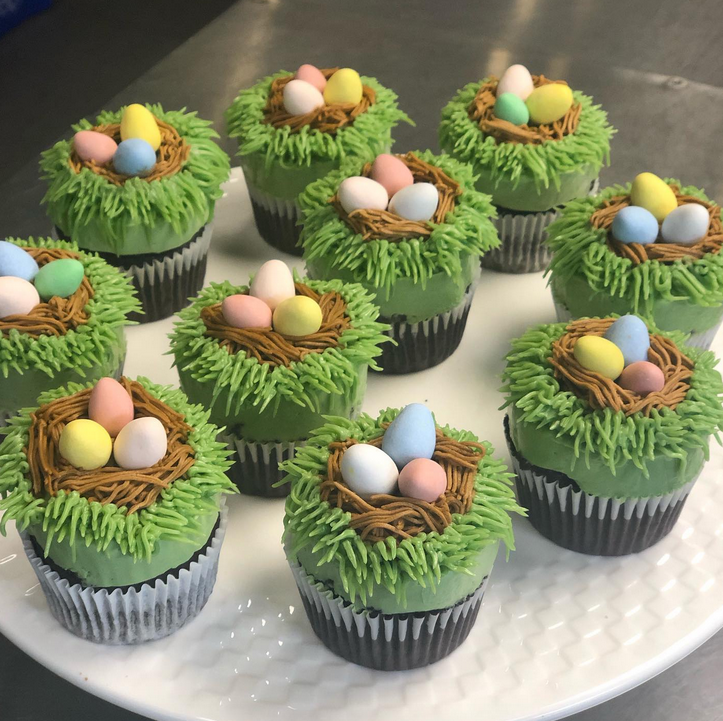 Lastly, is there anything else you might want our readers to know about you or Kitchen Craft Eatery?
I'd like to invite the neighborhood and foodies from across the North Shore to come check us out for breakfast, lunch or Happy Hour on weekdays. We want to hear from our customers and be responsive to the local market. What do you love? What don't you love? I know our customers would love us to be open on weekends. I'm happy to say we're in the works to offer Saturday Brunch with a goal set for late May or early June. I would also like your readers to know we have 24 seats (6 Tables), on our covered, heated, outdoor patio and each one of our tables are separated by 6'x 4′ plexiglass partition. Come rain or shine, we're here to serve you. A huge THANK YOU to those who have visited Kitchen Craft Eatery since our opening 6 weeks ago, we appreciate your support during these challenging times. Lastly, I would like your readers to know, as of now, we are open Monday to Friday, 9:30-6pm. The best way to keep up to date with our Saturday Brunch launch, daily specials and drink specials is to follow us on Instagram and Facebook. What Louie and I love is feeding people and seeing our guests enjoying themselves, so stop by and don't be shy. We want to hear from you and be your favorite eatery.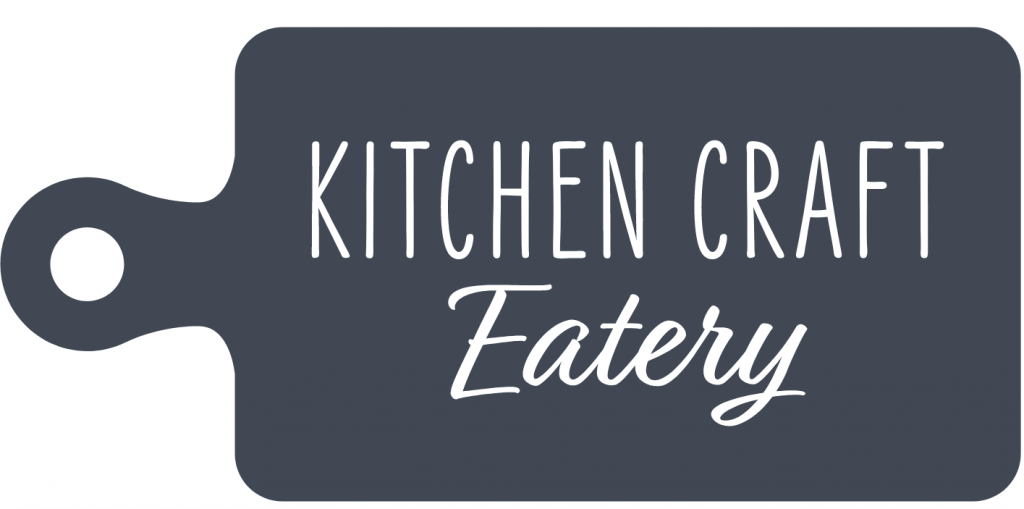 For more info and to order food for pickup or delivery visit their website
Connect with them using social media apps Instagram and Facebook
Restaurant location is #210 150 West Esplanade in North Vancouver
Customer service is info@kitchencraft.net or 604 990 1121