Living here on Vancouver's North Shore is without a doubt one of the best places to raise a family and run a business anywhere on earth. And when it comes time to build or renovate your home you want to ensure you are working with the best in class service provider and knowing that they also live in the community is something that a lot of people gravitate towards. Locals supporting locals is something to be proud of.
In this feature we get to chat with Kiafar and Farnood Ghaffari who own and operate Future Living Developments, they have done hundreds of interior and exterior renovations throughout the Lower Mainland as well as built a number of incredible construction projects from the ground up. Checkout their company story below to learn more and consider connecting with them at the bottom of the article. They have a showroom here in North Vancouver as well as downtown.
How did you get started with your business and what do you like about operating in North Vancouver?
Future Living is an award-winning full-service construction and renovation company that offers everything you need to transform your home or business. Since 2006, our renovation division has completed over 250 successful renovation projects for customers in the lower mainland, ranging from condo floor plan alterations to additions to custom homes. In 2010, Future Living branched out into new construction. Working alongside the best designers and architects to realize new works, this dynamic branch of the Future Living family benefits from all the experience and great results set down in previous years. We opened our North Vancouver branch displaying our Italian kitchen line, fixtures. Future Living has all of the products that you need to make your urban space into a highly functional and aesthetically beautiful environment for living or working.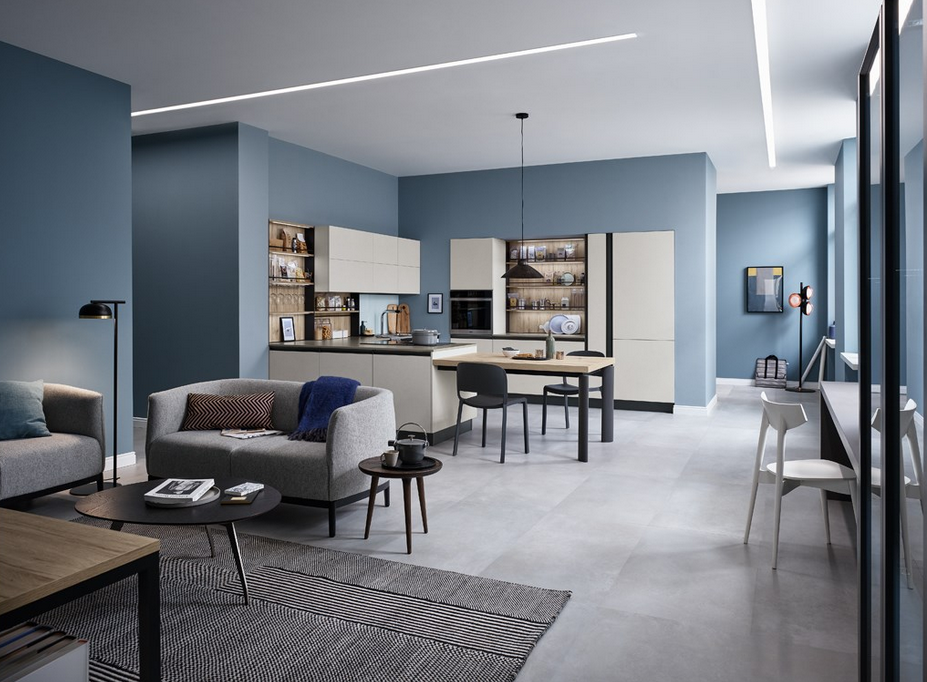 What are the products, services and brands that you offer to customers?
Floor plan layouts and interior design, kitchen design, custom bathrooms and showers, millwork and cabinetry, new construction management, home additions, and more. By supplying direct from manufacturers in Europe to our customers. Our storefront locations in downtown Vancouver, as well as the North Vancouver showroom, have become premier destinations when shopping for high-quality finishings.
Before operating your local business what were you doing for work or a career?
We've been involved in construction/real estate/design business for more than 10 years, this is our passion and it has been a wonderful and rewarding journey, from working with renowned designers to providing families with their dream homes, we look forward to continuing and live up to our clients' expectations as the urban living experts in Vancouver.
Outside of operating your business what do you get up to for activities in your personal time?
Our team enjoys different activities, among them hiking and sightseeing around North Vancouver as well as engaging in community service and spending time with our families when we can.
Lastly, is there anything else you might want our readers to know about you or your business?
Much of Future Living's past renovation and new construction projects have been completed on the mountainous North Shore. With our extensive knowledge of earthwork which includes shoring, blasting, and retaining walls, our project managers are experienced at integrating the luxury of a custom home into any plot of land. Starting with a brief consultation, one of our home renovation specialists can guide you through our product lines and help put together a turn-key home renovation package customized just for you.
For more info, to get a quote and ask questions visit their website
Connect with them using Instagram and Facebook apps
Office location is 1061 Marine Drive in North Vancouver
Customer service is info@futureliving.ca and (604) 801-5720