When it comes to your health and fitness a big part of the overall success is going to be what you eat, drink and how you supplement to get the best recovery, performance, and results.
However, you have to be careful of following trends and gimmicky marketing as you can be led astray of what is actually best for your specific needs. Just because the supplement bottle says "get bigger muscles" or similar doesn't necessary mean the product is right for you.
Which is why Fuel Supplements North Vancouver is such a great place to go for buying your supplements locally, as you can speak with a human who has experience and formal education, and they can guide you in the right direction in terms of what supplements to take and when to take them.
Fuel Supplements North Vancouver carries the following brands:
Scivation, Nutrasea, Ascenta, Magnum Nutraceuticals, Revolution Nutrition, PharmaFreak, PhD, iSatori, Progressive, Allmax Nutrition, Kaizen, Maxx Essentials, USP labs, Con-cret, Vega, Extreme Health, PureForce Nutrition, Advanced Genetics, Mutant, World Standard Fitness, Cytomax, Dymatize, BioX, Optimum Nutrition, Now, MuscleTech, PVL Essentials, Animal, RedLab, iHealth, Whey Gourmet, Fusion Bodybuilding, EFX, Nutracleanse, North Coast Naturals, Gaspari Nutrition, MusclePharm, VPX, BPI, BSN, and Purica.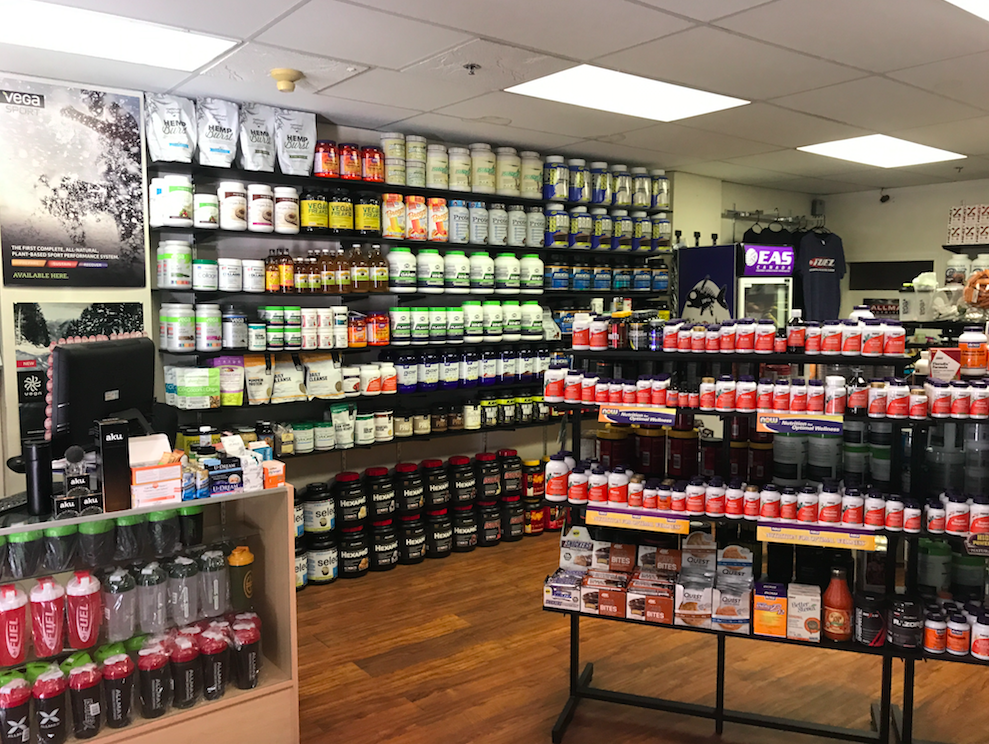 When you see the list of brands they carry you know that they mean business and getting you results as clearly they have an extensive list.
Now, before you go into any health supplement store or gym, you should always speak with your doctor and get a checkup to be safe, as you of course want to feel your best and understand your physical limitations.
Fuel Supplements North Vancouver has the following categories:
Amino Acids, Anabolic Agents, Anti-Estrogen, Antioxidants, Appetite Suppressants, Protein Bars, Branch Chain Amino Acids (BCAA's), Beta-Alanine, Blood Sugar Control, Caffeine, Carb Powders, Lifting Chalk, Kids Health, Creatine, CLA, Detox/Cleanse Aids, Digestive Aids, Essential Amino Acids (EAA's), Essential Fatty Acids (EFA's), Endurance Products, Ephedrine, Fat and Carb Blockers, Fibre Products, Glutamine, Greens, HMB, Immune System Support, Insulin Mimickers, Ketogenic Products, L-Carnitine, Liver Support, Meal Replacements, Mental Health, Multi Vitamins and Minerals, Nitric Oxide, Post and Pre Workout, ProBiotics, Prostate Support, Protein Powders (Beef, Whey, Vegan), Shaker Cups, Taurine, Testosterone Boosters, Vegan Products, Vegetarian Products, and much more.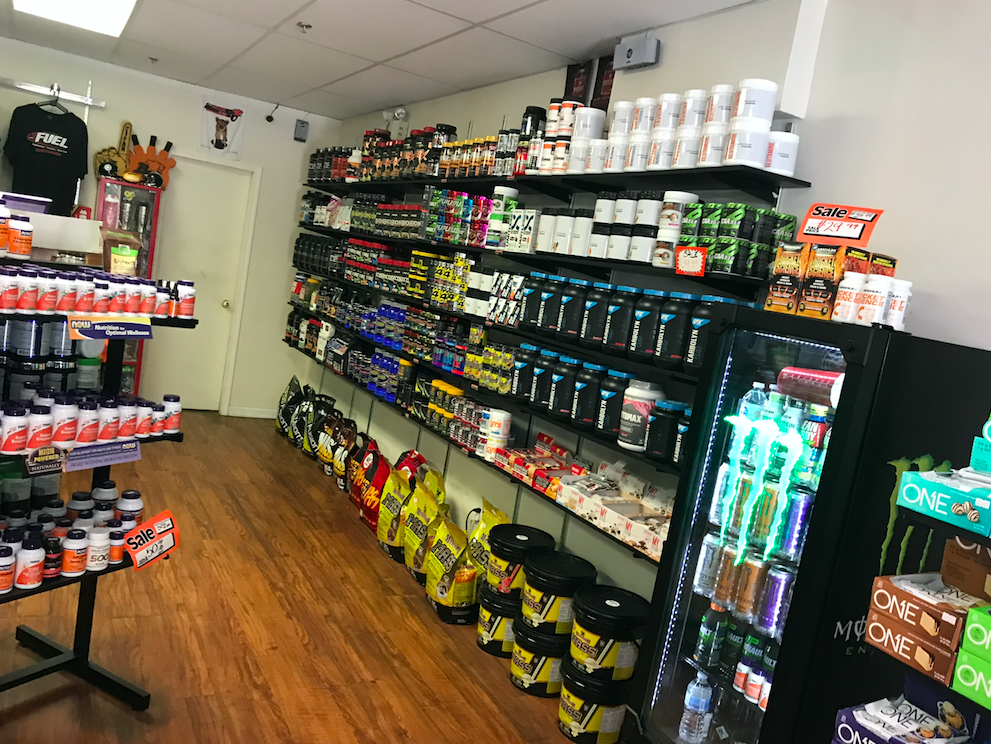 We had the opportunity to speak with Jeff Elliot who is the manager of Fuel North Vancouver and he was happy to share the following information below with our readers.
Q. How did you get involved in the supplement industry?
Jeff. Was always a passion along with working out and living a healthy lifestyle an opportunity arose almost 9 years ago at this location and fortunately was in a position to go for it.
Q. What are a few of the main questions you get asked daily?
Jeff. Both ends of the rainbow what supplements can help me gain weight and lose weight.
Q. Do you have supplements you recommend for vegans who do fitness?
Jeff. Yes lots of plant based products available now Amino Reload by Ballistic Labs is a plant derived vegan amino acid also have a few others we stock and many plant proteins to choose from now.
Q. What are some things you are doing personally for health and fitness?
Jeff. Cardio in the gym and outside weather permitting, body weight functional training inside and outside, nature walks/hikes and weightlifting.
Q. What do you like about running your business in Lower Lonsdale?
Jeff. Absolutely without a doubt it's the people you get to meet and to see transformations physically and mentally and just getting to know the lives and experiences of others it's very rewarding.
If you are around the Lonsdale Avenue area of North Vancouver and have any health or fitness questions head over to Fuel Supplements and speak with Jeff, you will be happy that you did. And don't forget to connect with them on Instagram, Facebook and visit their website.
Fuel Supplements North Vancouver is located at 104 3rd Street East.
Checkout their Yelp reviews at they have a perfect 5 out of 5 stars!