We love to support local business owners of all types here in North Vancouver. From small, medium to large companies, everyone has a story to share and getting to know the people behind the brands is not only fun but it builds trust for potential customers. With that said we have the opportunity to sit down and chat with Cécile Gambin who is a professional photographer offering services locally throughout the community. She does action sports, portraits of people, pets and animals as well as corporate business packages.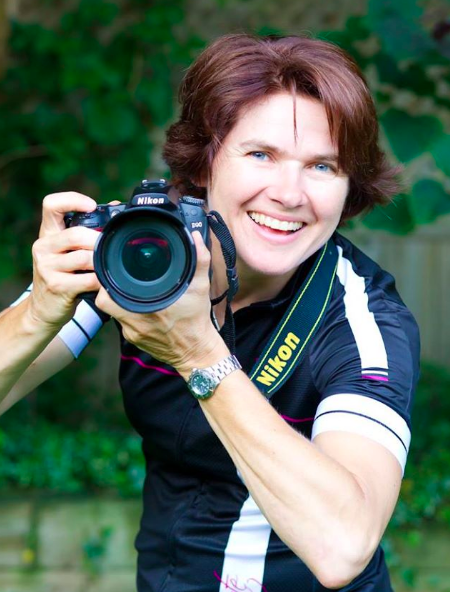 How did you get started with photography and what are your favourite spots in North Vancouver to shoot?
It all started a long, long time ago in the 70's. I had a Kodak Ektachrome and took it on an overnight school trip. I remember taking a photo of the most beautiful sunset my young grade 6 eyes had ever seen. It's an old, faded photo now but it always brings me back to that time. I can hear the laughter of my friends, feel the cool, winter air, and I can still smell the campfire.
Since then I've had multiple cameras. I spent my high school years shooting slide film and developing B&W photos in a make-shift lab that my brother and I set up in our parents' basement. I shot everything – nature, landscape, people, animals, sports and incorporated different techniques using flash, filters etc. Photoshop was not invented back then so I learned how to do quite a bit in camera.
I bought my first Digital SLR about 15 years ago and I ended destroying three of them. I decided at that point that I needed a professional grade camera that could withstand water, dust, dirt, and sand much better than a consumer level camera. This allowed me to continue shooting in all types of weather and conditions.
Today, I incorporate the outdoors into my photos whenever possible. I live in the Upper Lonsdale area and I take full advantage of my surroundings. There are so many hidden gems in our neighborhood but a few I love to work with are Cates Park, Cleveland Dam, our intricate North Shore trails, Cypress Mountain, Lighthouse Park and down around the Queens Quay area. Each setting is unique – colours, angles, compositions – and they are my go-to for various projects. I'm always exploring and scouting for new locations. I have a portable flash system and love using it to add depth, and vibrancy into my photos. I also really like to shoot in the forest on those foggy, misty days.
You are a member of the Professional Photographers of Canada (PPOC), why is this important to you?
The Professional Photographers of Canada is a group of creative artists who are dedicated to the highest standards in imaging. We are industry leaders. For me, it's been a great source of information, resources, mentorship, education, and it's allowed me to critique my own work to help me develop and maintain a high level of photographic excellence. The PPOC has given me the knowledge to shoot new genres, and to try new ideas with confidence. If I have a question or need critique, I can ask other industry experts without being judged. The PPOC for me has been instrumental in helping me become the best photographer possible.
How do you handle action sports, architecture, landscape or portraits differently in terms of shooting concepts?
I communicate, and plan with my clients before the actual photo shoot takes place. Each photo session is different, and I determine, with my client, what is wanted or what is needed which are not always the same thing. This allows me to create a plan of action and figure out the equipment needed (lens selection, studio lights, modifiers), and scout for an appropriate indoor or outdoor location.
Shooting outdoors is a variable so I usually have Plan A and a Plan B just in case the weather does not cooperate. Is a photojournalistic approach required? Is the focus of the final images to capture natural human emotions, unique compositions, emotional impact, be posed or authentic? I may need to work alone, with an art director, or bring in other professionals such as hair make-up artists. It's not as easy as 1,2,3. I just don't grab my camera and start taking pictures.
For example, if I am taking photos for a mountain bike magazine I would determine whether or not it would be for an advertisement or for an article. For an ad, I would leave room for type. If it's a tourism based article I would focus on showcasing the landscape and the trails of said area. If I am taking a portrait I will scout for an area that would best suit that person, or animal and bring in mobile lighting if necessary. If it's an event I need a photojournalistic approach and be able to tell a story. My photos need to reflect that.
What are some North Vancouver brands or businesses that you have worked with in the past?
The most recent North Vancouver brand I worked with is Sour Bros Bread. They needed photos for their website, social media and other marketing materials. I particularly enjoyed it because it was a creative shoot and a different genre than I'm used to. Admittedly, I have a love affair with bread and good food in general as my father was a chef. This put me in a good position to present the sour dough breads in a mouth-watering, delicious way. I understood what was needed to get the idea of a fresh, delivered-to-your-home bread out to the clients. Being able to sample the bread was an added bonus.
If some of our readers would like to use your services, how can they get started working with you?
Potential customers can contact me through my website or send an email directly to photos@cecilegambin.com as well as call 778.888-8472.
You can also find my business on Instagram and Facebook.
Outside of being a photographer what do you get up to for personal free time activities?
I live for the outdoors – I mountain bike, dirt bike, ski, snowboard, camp, hike, and head into the backcountry at every opportunity.
I have two boys and am proud to be able to show them our beautiful backyard we call home. We take full advantage of it as users and as volunteers with organisations such as NSMBA. My kids know and understand we need to give back if we want to continue using trails. When we aren't recreating we explore our neighborhood – from ethnic restaurants to unique boutiques to cultural events – Lonsdale Avenue is a life-line. I really have no need to drive anywhere else. I can find everything we need here in North Vancouver.
Lastly, is there anything else you might want our readers to know about you or your business?
I strive to make each photographic experience a positive one for my client through communication, and by adjusting my style and genre to suit. I represent the PPOC and mandate myself to only put out the best possible photos forward that are useable for my client. It probably also helps that I am a bit of a perfectionist and I won't quit until I get the shot that we both want.
And with all this said, I love to laugh and meet new people.