Recently opened on Lonsdale Avenue is a wonderful local boutique fashion and clothing store called Caposhie Clothing. They moved into the old Plum location at 1535 Lonsdale and currently they are offering 70% off all clothing in store while supplies last, as part of their grand opening celebration to welcome the community into the shop.
Caposhie Clothing specializes in small batch hand crafted and upcycled naturally made fashion items that are globally inspired while curating collections for today's modern boomers, gen z and beyond. Bringing in locally made products alongside trusted, unique brands.
When you walk into the store front on Lonsdale you immediately see the quality of the setup and presentation and the front desk staff greet you with a warm smile. Located in Central Lonsdale which is an ideal culinary destination, you can do some shopping here for Christmas gifts or for yourself, and then walk around the area to get excellent local food and drinks after. You can also get fashion advice and styling while on location.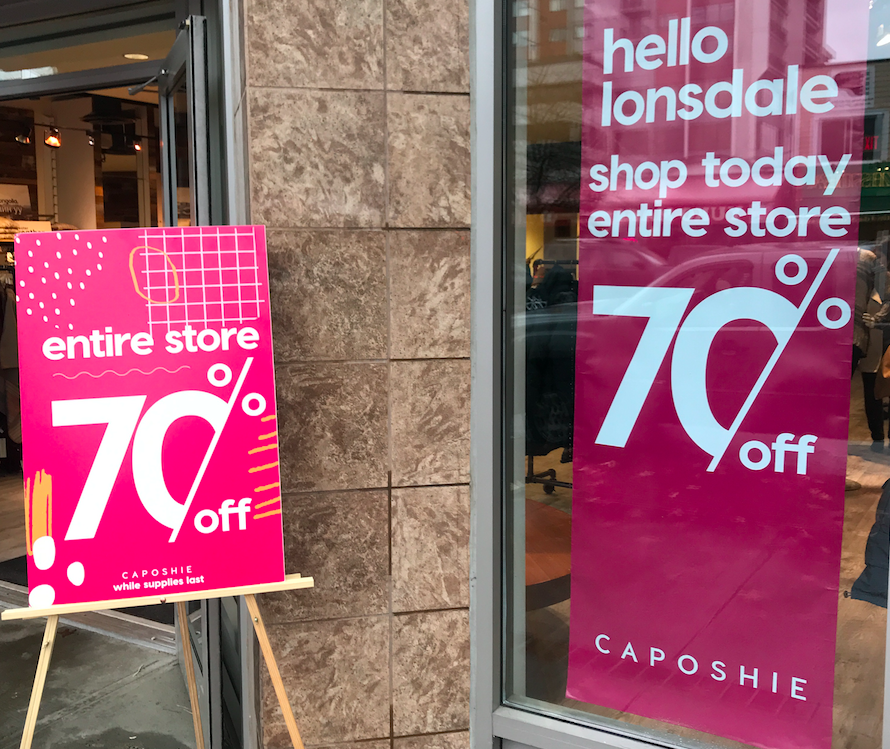 The Lonsdale Avenue location is their 8th store location in British Columbia. If you would like more information about Caposhie Clothing visit their website or connect with them on social media using Twitter, Instagram or Facebook.