Cannabis retail stores are popping up all around Metro Vancouver. Here in the City of North Vancouver, Lonsdale Avenue has begun to see these types of businesses opening, amongst many other hospitality spots and mom and pop shops. With a mixed multi-cultural vibe, Central Lonsdale is an awesome place to go out for dinner, hang out and go bowling, enjoy the art gallery, grab takeout snacks, or drinks at dozens of bars and lounges in the corridor. It's fair to say that we have one of the widest mixes of culture and interests of any major city in Canada.
Having opened recently beside Jack Lonsdale's Pub and Liquor Store, Blunt is located on the bottom floor at the back left of the shopping center. There is underground parking underneath and an elevator. The easiest way to visit the shop is to walk on foot from around the area. In this article, we get to chat with Bentley Heathcote, who is the manager of the Cannabis retail store and was kind enough to allow us to learn a bit more about the business.
How did Blunt Cannabis Store get started, and what do you like about operating on Lonsdale?
Our family has been in the hospitality industry on Lonsdale since Dayton boots and jean jackets weren't allowed to be worn inside the bar. Opening Blunt was just the next step in hospitality for us and the neighborhood.
The thing I love about working here is the community. Our neighbors have been welcoming and our customers are all super friendly. Especially during the lockdown periods, it was refreshing to be able to socialize and build relationships with new people. Walking up and down Lonsdale now I always see a familiar face and friendly smile.
What are all of the product types and brands that you carry for sale to customers?
In 2022 there is no such thing as a stereotypical cannabis consumer and our catalog accommodates that. Whether it's an edible, infused beverage, bath bomb, live resin, hash, pre-roll, flower, or even a $100 ounce – if there's a cannabis product that you want, we carry it. Our inventory ranges from high CBD to exclusive craft cannabis options, whatever it is you are looking for, we have something for everyone.
As an independent store, we aren't obligated to buy certain brands. Our purchasing tactic is simple: "we buy what we smoke, and we smoke what we buy". That lets us set certain quality standards so that we ensure our customers are going home with quality products.
What I appreciate about the Regulated Market is the variety of products. I still maintain that BC bud is best but it's fun to be able to try stuff from all over the country. From smaller craft producers that we wouldn't have had access to in the past to First-Nations owned producers, the choices are endless.
What makes Blunt unique in terms of comparables to other local Cannabis retail stores?
I think that when cannabis legalization was first put on the table a lot of us were excited to see those Mom n' Pop pot shops that we love from the Legacy Era transition into this Regulated Market. Unfortunately, the landscape has been dominated by corporations and big box stores that care more about pleasing their shareholders than their customers.
Blunt is proud to be the only locally owned family-run store in the City of North Vancouver and that's reflected in how we do business. Our customers always come first. We're here to make sure our community has access to safe, affordable and high-quality products.
Although I said there isn't a stereotypical consumer there is very much still a stigma surrounding cannabis consumption. At Blunt we've created a cozy modern environment that lets people explore cannabis at their own pace and our team knows what they are talking about. We're a judgment-free zone. It doesn't matter what your experience level is, we're here to help find the right product for you.
On a tangible level though, the feedback we get from customers about what makes us unique is our prices. So many of our first-time customers are shocked at how low our price tags are but to us, it's just what we call "Neighbourhood Pricing".
How long have you been the manager and what is your professional and educational background?
My last job I finished was at Port of Vancouver, where I managed a section of the port during the cruise ship season. While working there I was also attending the Sauder School of Business at UBC. Graduating during the pandemic was an interesting experience. Underwhelming slightly but it motivated me to throw myself into the work at Blunt where I've been manager since its conception a year ago.
I definitely came into the cannabis industry a little ill-prepared but I received training from the Fair Cannabis Auditing Corporation. FCAC has reputable experience operating stores in the Legacy Era as well as training managers and sales teams across the province for the government-run BC Cannabis Stores. That training gave us an in-depth understanding of the products we carry and the responsibility that comes with selling them.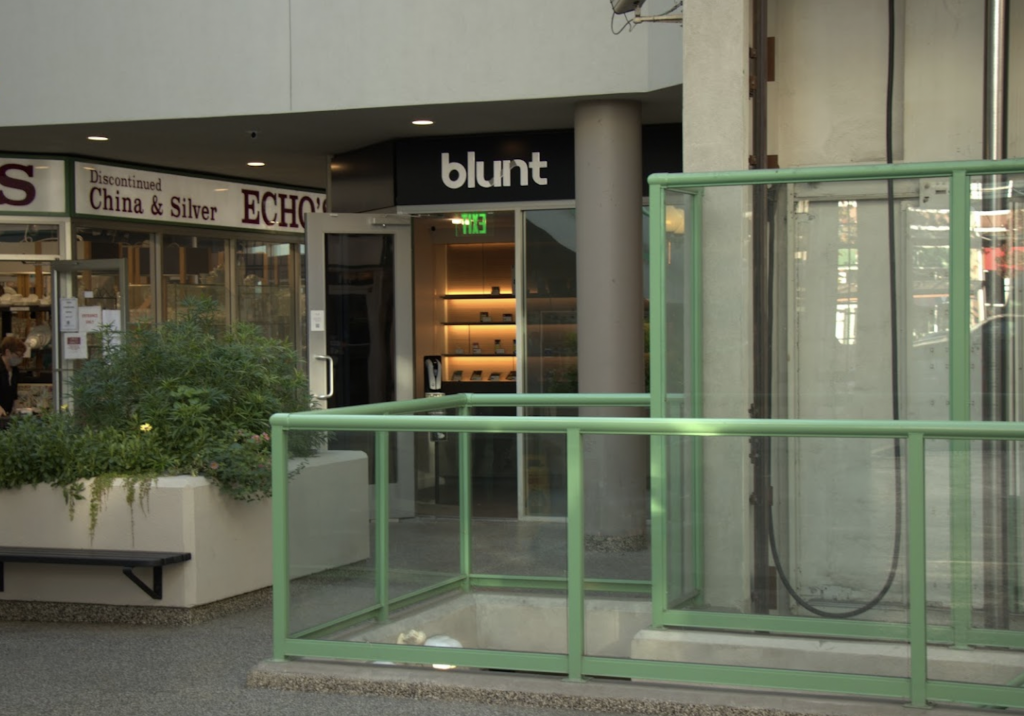 Given Blunt is part of the Jack Lonsdales family, how do the 3 businesses benefit from proximity to one another?
I wouldn't say there is a tremendous proximity benefit. We've got our own team, separate processes, and Blunt operates independently from Jacks Lonsdales. We do get customers who've been going to Jacks for the last 30 years who occasionally visit Blunt now too and that's pretty awesome.
Outside of managing and operating the retail store, what do you get up to for fun in your personal time?
At the end of the day, I'm a North Shore kid – born n' raised. In the winter I tend to spend most of my time skiing, especially on the local mountains. I feel lucky to live in such a beautiful part of the world and even though I've lived here my whole life there is still so much to explore. Plus, I'd be lying if I said I don't enjoy doing all the first-hand "research" on our products.
Lastly, is there anything else you would like the community to know about Blunt Cannabis?
Opening amidst the pandemic was a challenge, so is competing within the monopoly structure that the government has set up, but Blunt has only just gotten started and we have a lot more to come. Our next big project is delivery. We want our customers who don't always have the time to visit the shop to be able to have their cannabis show up at their doorstep as quick and easy as it is to order food.
There has been consistent feedback since legalization that cannabis packaging could be more eco-friendly, and we agree. We've launched a sustainability initiative so you can bring all regulated cannabis packaging to Blunt and we'll take care of the proper recycling for you.
As a local company, we want to support locals by getting involved in more projects within the community. If you have a philanthropy proposal we would love to connect and see how we can help!
If you haven't already, come say hi.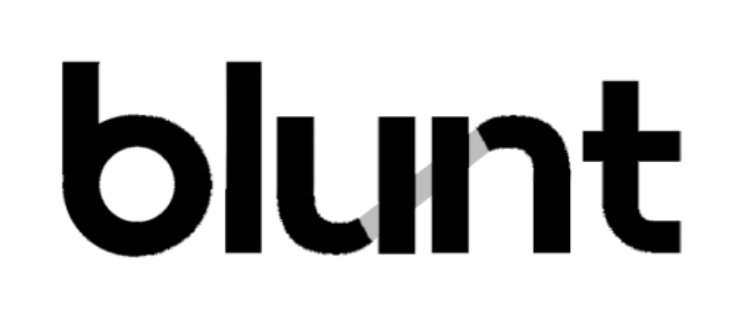 For more info or to ask questions, visit their website
Email hello@bluntcannabis.ca or call 778-340-4100
Connect with Blunt using social media on Instagram
The address location is # 119 -1433 Lonsdale Avenue