Update May 19th 2020: we got to interview the Facebook group founder, checkout the interview we did with Deborah below.
Update May 15th 2020: the group has now surpassed 23,723 people!
Everyone has seen things "go viral" on Facebook and other social media platforms. Usually something kind and nice happens or a heartfelt story, and then boom a huge rush of shares and engagement takes place.
And this is definitely the case with the new and very fast growing BC Wine Ninjas! Facebook Group. Where ladies can join the group, and they leave each other gifts of wine and treats anonymously. Recently this movement has hit North Vancouver and it is growing very fast here with the ladies on the North Shore. Many local business owners have been invited to the group.
You can check out this group by visiting Facebook, however you can only be invited by people who are already members. The group is a tightly knit community of ladies helping to uplift one another. Which is really cool and inspiring especially during this difficult time. If you're a dude you can't join, but you can still be excited for the ladies who are in the group. Happy wife, happy life as they say!
Since taking a screenshot of the group below earlier this morning they have gained another 4,000 members, only in one day. That's incredible. We hope to see things keep growing and ladies from across British Columbia helping one another with ninja gifts and surprises!
Have you been able to join the group and do you know anyone who has received a gift drop off? Let us know in the comments section below!
Interview with Facebook Group Founder
How did you come up with the idea for BC Wine Ninjas?
It was started in Alberta first by a small group of women, I liked the idea so much that I wanted to bring it to BC. I live in Alberta but was born and raised in BC, my whole family is there. Several of my BC girlfriends have already been ninja'd, which makes my heart so happy to see it.
How have you been enjoying running the group and watching it grow?
It's been fun! So much work too, but I have an amazing team of ladies that help me out, this Facebook group wouldn't work without them. It's in part because of them we have been growing as quickly as we have.
Are you planning on suggesting for group members to use wines from BC for gifting?
I hadn't up to this point, but that's a fantastic idea and we will be rolling that out very soon.
Are all of the moderators friends from before the group was created?
One is a friend since my childhood days in BC, the other for the last 15 years or so and the rest are strangers just helping me out, but we are all becoming close friends through moderating the group together.
What are your favourite types of wine personally to enjoy?
I love the Shirazes and Merlot but really enjoy a nice Moscato as well.
Lastly, is there anything else you might want BC residents to know about you or the group?
I'd love to let them know that this is a group of women who are amazing, kind, caring and thoughtful. We welcome all BC ladies to join and enjoy the gift of giving and brightening someone's day. There is no better feeling then that. We would love to welcome you and can't wait to see and read your Ninja stories!
Group Members as of May 12th 2020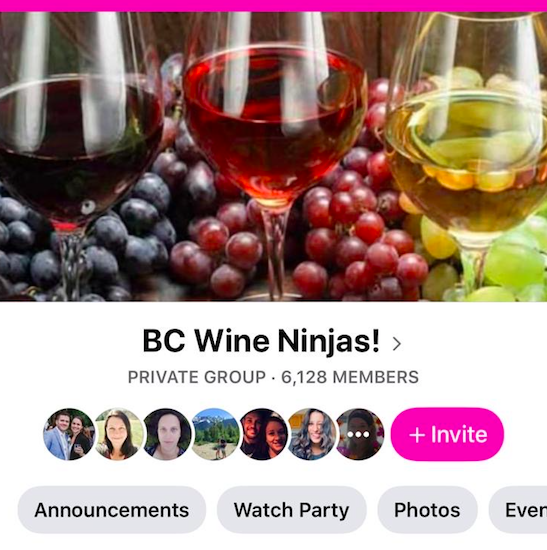 Group Members as of May 15th 2020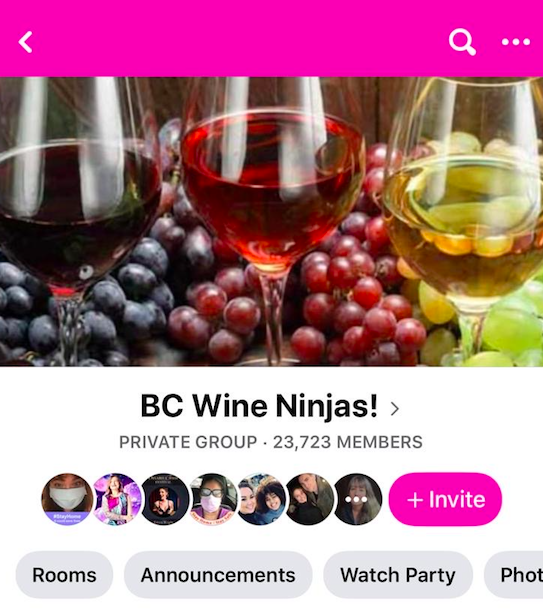 Gifts from the BC Wine Ninjas! Facebook Group