Loving yourself and finding harmony with the way you live is a function of a few moving parts. When they come into flow with one another you can find happiness with your mind, soul and body. It's not uncommon to eat when you are stressed out or make other choices that aren't ideal, but being imperfect is part of the human experience. Sometimes you just need someone to talk to who understands where you have been and what you need to do to move forward with happiness and zen.
In this article we had the opportunity to chat with Ashika Lessani who is a Registered Nutritionist and Health and Wellness Coach for Entrepreneurs and she can help you understand how to eat properly and in alignment with your best interests while guiding your mind to accept yourself for who you are. Always chasing perfection can create swings in your life patterns, and learning to find what works best for you can be a trial and error game that goes on for your whole life. Consider contacting her below to learn the best eating patterns and lifestyle habits that work for your unique story.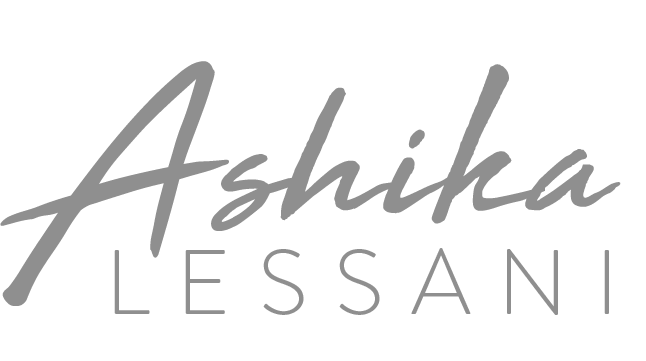 How did you get started with your business and what do you like about operating in North Vancouver?
I have been in the health industry for over 12 years as a dental hygienist and learning/researching about different ways to better my mental and physical self was always a passion of mine. After going through significant change in my personal life, staying on top of my exercise and nutritional intake gave me the energy to handle challenges mentally, physically and spiritually. I decided go back to school and complete my diploma in holistic nutrition and received my registration as a holistic nutritionist. This was a decision that would help me give back to my community and allow me to work with individuals/families to improve their health. Our gut health is number one when it comes to stress management, inflammation, nutritional deficiencies, yo-yo dieting, hormonal changes, and the health of our body systems. I decided to get certified as a life coach as well. This gave me the tools to help my clients better understand there eating patterns and emotional health, especially during major life changes. As a registered holistic nutritionist and personal development coach, I am so grateful that my clients not only understand the importance of optimal nutrition but learn tools to leave the diet roller coaster! They learn to be present in their body, over come fatigue and increase energy. They gain a true understanding of the food they eat and how it affects the degree of their well-being. I enjoy having my business based out of North Vancouver because it gives me a well rounded appreciation of health and wellness. Our community thrives on learning effective and easy to follow tools needed for a balanced mind, body and spiritual health. I also appreciate the health food stores, farmers markets that we have on the north shore, this makes it very easy for my clients to gather natural, alive and good quality foods!
What are the lifestyle services that you offer to customers?
-Understanding Emotional eating patterns.
-Body Confidence & Self Acceptance.
-Understanding Fat, Carbohydrate, Protein intake and individual needs.
-Intuitive Eating.
-Market Tutorial.
-Seasonal Eating and Benefits.
-Personal Development/Life Coaching
-Understanding personal challenges and patterns.
-Gut health / Mental health and the connection.
-Stress management with life coaching and nutritional support.
-Body image acceptance. Including eating for your body type.
-Self-care / self-love and the importance personal power.
Before operating your local business what were you doing for work or a career?
I have practised as a registered dental hygienist for over 12 years and still continue to practise part time. It's am amazing opportunities for me to educate my patients on the relationship between the oral cavity (health of their teeth and gums) and gut health. Since the first place digestion begins is in your mouth.
Outside of operating your business what do you get up to for activities in your personal time?
I love running out doors! It's my time to breathe out the days stress and take in wellness oxygen. I am a book worm and enjoy reading self-help, mental health and spiritual growth books. I have a 9 year old son that really keeps me on my toes and has been my greatest teacher. I really do enjoy cooking for my family and friends so entertaining is my social outlet.
Lastly, is there anything else you might want our readers to know about you or your business?
I believe that being kind to our bodies is a daily practice and acknowledging our unique individuality along with self awareness can give us the means to create an overall lasting good health. Starting with understanding our nutritional needs and how we can better our mind, body and spirit including functional health is the heart of my business.
For more information visit her website and connect with her using social media apps on Instagram and Facebook.
Customer service is hello@ashikalessani.com or 778-839-8523