Spring is definitely in the air, the snow is melting and the seasons are changing. We are so stoked for that, as it means more time outside on our patios and in our gardens enjoying fresh air, BBQs and similar. Chances are your concrete driveway or brick covered garden area has some moss on it or mildew and discoloration, or your gutters and roof are full of leaves. One of the best ways to spruce up your home is to deal with those areas and perhaps get a fresh coat of paint or touchups in a few spots outside and inside your residence. You may not have the time to do this yourself, either.
Which is why we are excited to introduce our friends at Linka Home Services, after we had a chance to speak with John Linka. They are a local service provider for the above mentioned areas, essentially allowing you to clean up sections of your home and re-freshen your living space. They have solid reviews on their google profile and come highly recommended, if you need the services they offer consider contacting them at the bottom of the article to ask questions or similar. At Lonsdale Avenue Magazine we try to share a wide variety of stories and topics to best support the community from all sides.
How did you get started with your business and what do you like about operating in North Vancouver?
My business is a relatively young one as it was founded in August 2017. I had a feeling that people were very happy with my work at my previous job so I decided to try it on my own. And it all worked well because I received a lot of word of mouth recommendations and after 3 years in the business we are now a team of 4 people with a very busy schedule.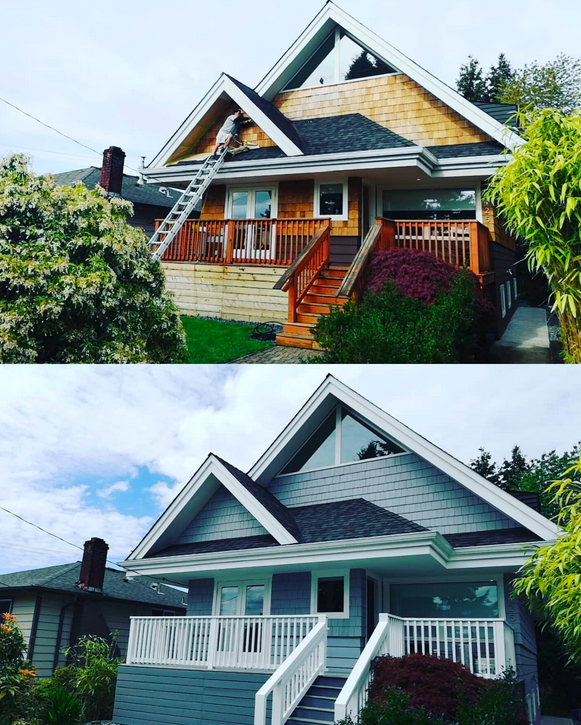 What are the maintenance and repair services that you offer to customers?
Our general services are interior and exterior painting, pressure washing, roof and gutter cleaning. During the winter months we use our skill with ladders for installing Christmas lights. We are also able to do some small carpentry as we recently replaced boards on our client's boat dock or we fixed gate for another client. We are pretty handy.
If our readers want to purchase services from you what is the best way for them to do so?
The best way is to go on our website below and fill out the request form. Clients will be contacted in about 2 hours after the form was filled in and we usually stop by personally within the next 48 hours to check the required work scope. Also, they can email or text/call us on the details at the bottom of the feature.
Before operating your local business what were you doing for work or a career?
My father was a builder so I spent lot of time helping him on the site where I learned a lot. For some time I was selling navigation devices where I learned something about sales and I also serviced all different types of machines in a big car factory setting.
Outside of operating your business what do you get up to for activities in your personal time?
I love camping and hiking with my family. That is how we spent almost every summer weekend. I also really enjoy living on North Shore because after work I can take of my 2 sons, going fishing to Rice Lake or taking them to the pump track in Moodyville Park. Also, we love the Lonsdale Quay waterfront area beside the Shipyards District. So many options for families.
Lastly, is there anything else you might want our readers to know about you or your business?
We like what we do. We do care. We always make sure that our clients are 100% happy. People love us because we do all of our services as if we were working on our own homes. That is my vision and I'm very happy to have a team who follows that principle.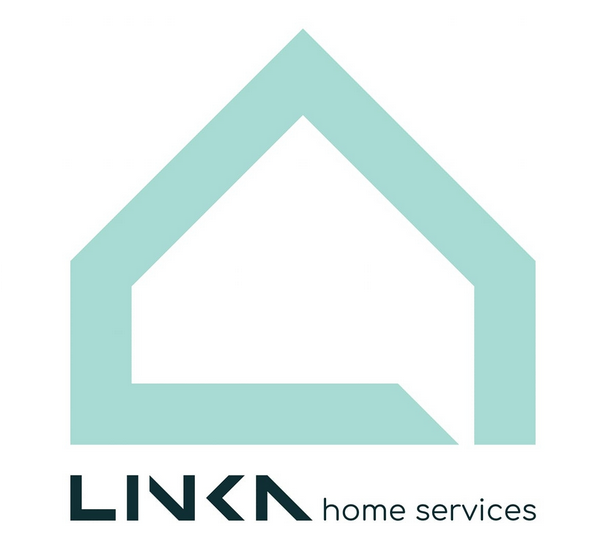 For more info you, to ask questions or book a service visit their website
Connect with them using Facebook or Instagram apps
The business is located at #144 19th Street East in North Vancouver
Customer service is info@linkahomeservices.ca or 778-318-7570