Based on the ground floor level of The Shipyards development in Lower Lonsdale North Vancouver, Jamjar Canteen is a great spot to go for awesome food and cultural vibes. Serving Lebanese food in a welcoming atmosphere that makes you feel like you are eating with family and friends. If you have not tried the menu items here you should give them a shot and visit them in the future. The food makes for great takeout or delivery options which you can choose below.
In this article we had the opportunity to chat with Fadi Eid from the restaurant to get to know them better for our readers. Checkout what was said below and at the bottom of the article you will find all of the contact information and social media links. They have a truly unique take on food that you will appreciate.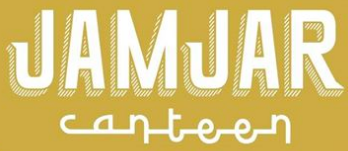 How did you get started with Jamjar Canteen and what do you like about operating in North Vancouver?
We started Jamjar 6 years ago in October of 2014. After serving a multitude of fans from the North Shore we finally opened our Shipyards location in August of 2019 and were warmly welcomed by the community. I say community because it's easy to feel at home here. People are warm and welcoming and are very much connected.
What are the food items like that you serve to customers?
We provide Lebanese food that is simplified with no fuss traditional dishes served in a welcoming vibrant environment. If you have not tried this type of culinary experience before come on down and we can walk you through a bit of our culture while explaining the menu items to you.
If our readers want to purchase takeout or delivery from you what is the best way for them to do so?
These days call us or visit our website to find our delivery partners. But currently we are using DoorDash and UberEats. However, we do suggest that you order takeout and pickup the food directly from us for the most fresh experience.
Before operating Jamjar what were you doing for work or a career?
I was the Director of Food & Beverage at the Fairmont Vancouver Airport Hotel for many years and learned a lot about scaling a business while maintaining a high level of quality across the board.
Outside of operating your restaurant what do you get up to for activities in your personal time?
I spend time with my daughter and try to sneak in kiteboarding and hiking. Here on the North Shore we are so lucky to have the lifestyle access that we do. There are many things to enjoy from Deep Cove to Capilano River and all the way down near our restaurant in the Shipyards District.
Lastly, is there anything else you might want our readers to know about you or the eatery?
We're a small business that employs teams that have become family members. We're passionate about what we do and truly want to offer our patrons a unique piece of Lebanese cuisine that permeates the culture. We are looking forward to meeting you, come on down and say hello.
Checkout their website for more information and connect with them using social media apps on Instagram, Facebook and Yelp.
Restaurant is located at #122 – 125 Victory Ship Way North Vancouver
You can get delivery using DoorDash and UberEats direct to you
Customer service is fadi.e@jam-jar.ca or 604-988-6400