To say that Vancouver's North Shore has an abundance of talented entrepreneurs and trend setters would be an understatement. When you walk down the street you could be walking by the next big clothing brand owner or someone "moving and shaking" in many other industries. It could be said that the forest, mountains and ocean around us help up to tap into the creative energy flow of the universe.
In this article we get to chat with the owner and founder of Bleeding Lips Clothing named Andrew Palmer who took some inspiration from a book he published but also from shredding the snow up at Mount Seymour. You can tell he is passionate about the brand and the business looks like it is growing organically as a result of feedback from friends and customers. Which is a great course of action for expanding things.
How did you get started with your business and what do you like about operating in North Vancouver?
Started with my romance novel bleeding lips. When people would buy the book I would sign "Keep Bleeding" in the cover. A few years later I started Instructing at Mount Seymour. Bleeding Lips had resurfaced, and so did the saying "Keep Bleeding". I love being outdoors and being on the mountain, I started working at Seymour this season as a Snowboard instructor and I loved seeing the different designs and apparel. People on the mountain really have a unique style and know how to express themselves. I was talking about a potential second novel in the works with my fellow Instructors, and I was inspired by all the stickers each person in our circle had on their equipment. I figured "Keep Bleeding" would make for a cool sticker design for our snowboards. I went home and designed my first batch of stickers later that night. Once I saw the final design, I wanted to see what my graphics would look like on a t-shirt. It was pretty sick, and I built my website that night.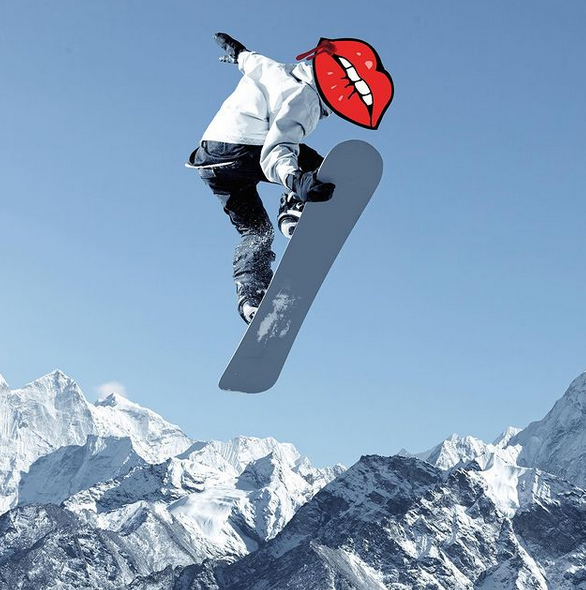 What are the clothing and apparel products that you offer to customers?
As I mentioned, the brand started back when I published my novel but its expanded basically overnight. Aside from a great read you can find Bleeding Lips casual wear in short sleeve and long sleeve t-shirts as well as stickers. We recommend using the stickers on your snowboard, skis, skateboards, or even your car! Later this year I am hoping to collaborate with a ski glove company.
What makes your business different than similar businesses in your industry?
The clothing brand is based on the novel itself, and focused on the everyday lifestyle of the instructors at Mt. Seymour. I want to create something that is trendy and eye catching, but also affordable. I have always wanted to start a business with the goal to contribute to a charity or organization within the community. So I am happy to announce 1% of all profits are being donated to the Canadian Blood Services. More than 4.5 million patients need blood transfusions each year in the US and Canada. 50% of Canadians will need or know someone who will need blood at sometime in their lives according to Canadian Blood Services, but only 5% of Canadians donate. There becomes a problem when it comes to Snowboarders and Skiers donating blood as majority of my fellow riders are covered with tattoos, restricting their ability to donate after 6 months of their tattoo. This way Snowboarders and Skiers can still support the cause and raise awareness when buying our products.
Before operating your local business what were you doing for work or a career?
My day time job is working for a data research company as an account analyst, But my passion is at Mount Seymour. I love being outdoors and on the mountain, the bonus is I get to work with some pretty cool like-minded people up there!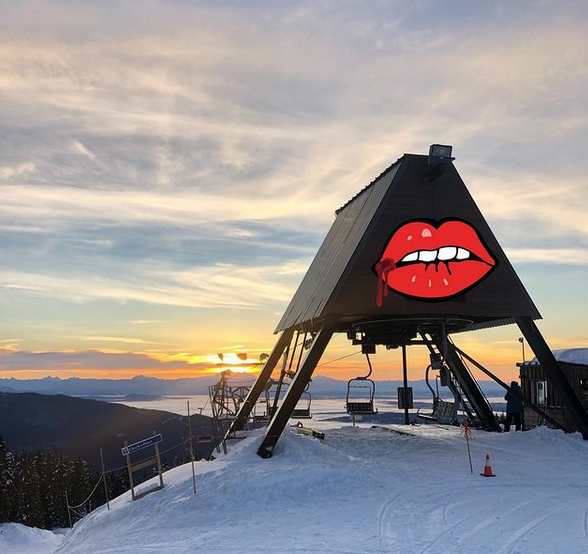 Outside of operating your business what do you get up to for activities in your personal time?
When I am not shredding powder on the slopes, you will catch me at the Rockchute Lounge at Mount Seymour enjoying my apres ski looking at the valley below. I love to travel, I've been to 13 countries over the last few years albeit there would be more but you know…. COVID. I love trying new breweries around town, connecting with small business owners and hearing about how they started their business's.
Lastly, is there anything else you might want our readers to know about you or your business?
Snow sports are my passion, and the freedom I feel each time I strap into my snowboard and head down the slope gives me the motivation I need to wake up every morning, and do it all again the next day. #Keepbleeding
For more info checkout their website to view products and ask questions
Consider connecting with the clothing brand on the Instagram App
Customer service is sales@bleedinglips.ca or 604 309 9229