We have awesome news for you, some time between now and the end of November 2019 the outdoor skating rink arena will be open at The Shipyards Commons in Lower Lonsdale near Lonsdale Quay North Vancouver. We have yet to find out the rental costs, family skate prices, and schedule but we will publish information about that when it's available.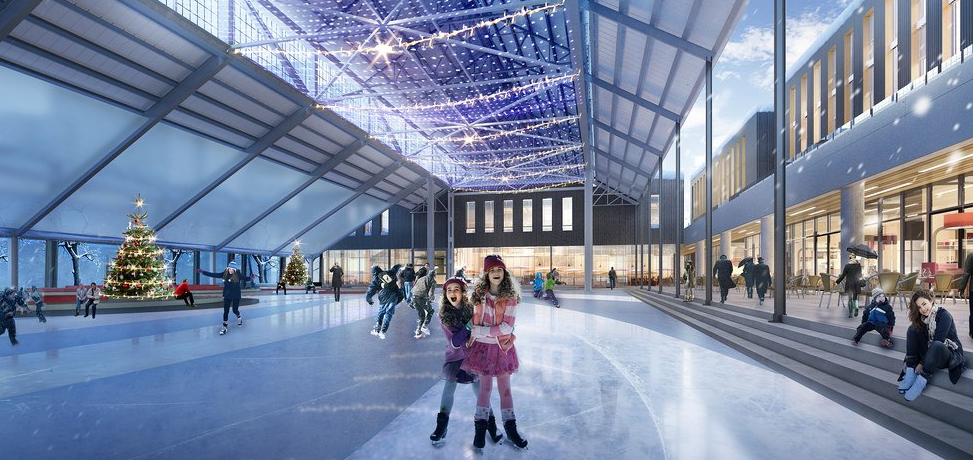 Located right where the summer water park splash zone was setup and covered by a retractible roof so during sunny days you can skate in the sunshine and have more of an outdoor skating rink experience.
The great thing about The Shipyards skating rink is there will be plenty of seating, and the ice surface is to be used by people of all ages, including kids, adults, and seniors. On top of that there are about 140 new parking spots within the vicinity and places for electric vehicle charging.
What better way to celebrate your health and fitness then going for a skating session with your friends or family, a truly Canadian tradition. In small town Canada we would flood local tennis courts and let them freeze over to play ice hockey in suburbia, this will be somewhat similar.
And on March 14th and 15h 2020 at this very skating rink will be the Rogers Hometown Hockey exhibition bringing NHL celebrities to The Shipyards.
Are you planning on making use of this new space with your family?