Lonsdale Avenue in North Vancouver is amongst the oldest "High Streets" in the Lower Mainland and connects Upper Lonsdale, Central Lonsdale, and Lower Lonsdale all the way down to the Lonsdale Quay pier waterfront and Seabus adjacent to The Shipyards.
With a varied and diverse cultural hub living up and down the corridor, Lonsdale Avenue cuts across Highway 1 from North to South and effectively breaks the North Shore into 4 quadrants. It's truly centrally located.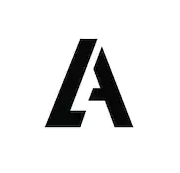 If you live or work near Lonsdale Avenue even a few blocks off to either side, you will want to make a regular visit to our website to find new things to do and see as well current events and news. We work directly with the local shop owners and community to come up with accurate and useful timely content.
The Lonsdale corridor is a great place to raise a family, own a business or invest in real estate. The high quality lifestyle mixed with the stable and growing economy and property value make it a sound place to setup roots.
In the coming weeks and months we are going to roll out a business directory, local maps, detailed guides, and tons of awesome content you will love which will ensure you have the best quality life on Lonsdale Avenue.
Ultimately we hope to promote Lonsdale as one of the best "High Streets" in all of Canada and market the areas local businesses and community.